Meghan Markle develops new strategy to return to Hollywood - Details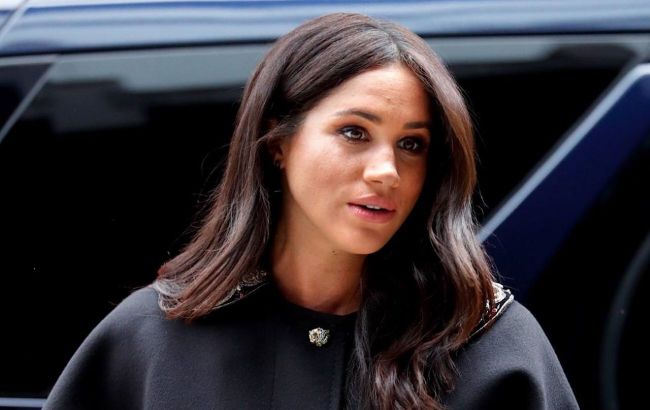 Megan Markle plans to return to Hollywood (photo: Getty Images)
Megan Markle plans to return to Hollywood, but with new goals and a new team to help her bring all her envisioned plans to life.
RBC-Ukraine reports that Megan Markle intends to make a comeback to Hollywood with her new team to bring new ideas and projects to life in Hollywood.
Sources used in preparing the material: Us Weekly.
Megan Markle plans to return to Hollywood
According to the source cited by Us Weekly, Megan has big plans for the Hollywood media space. She is actively building relationships with documentary film directors and representatives from fashion houses.
The source mentioned that the Duchess of Sussex still intends to "reimagine Hollywood." Megan has assembled an entirely new team around her, and they have spent a considerable amount of time developing an effective strategy for which media outlets will have the most significant impact.
The source also revealed that Megan's next steps are expected "to be rooted in giving back and philanthropy."
Megan Markle plans to return to Hollywood (photo: Getty Images)
So, Megan Markle has significant plans for the Hollywood media space, and most importantly, she is confident that everything will work out because she has a new team and established connections to achieve her goals.
It's no secret that in August 2023, Megan announced her intention to return to the camera. After her marriage to the son of the British King Charles III in 2018, she had to put her brilliant Hollywood career on hold and devote herself and her time to her large family.
The new stage of Meghan Markle's life
It certainly appears that Megan Markle is now ready to balance her time between her Hollywood pursuits and her beloved family. At least, her actions suggest so.
As it is well-known, Megan Markle is a determined woman, and she almost always brings her plans and desires to fruition. Moreover, if her husband, Prince Harry, has no objections, Megan can confidently pursue the path where she sees the development of her potential and the realization of her talents.