Meghan Markle and Prince Harry become heroes of popular satirical animated series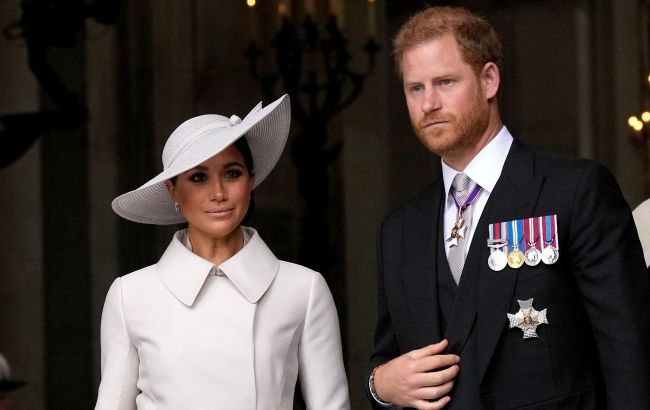 The Duke and Duchess of Sussex have become characters in Family Guy (photo: Getty Images)
Meghan Markle and Prince Harry have been the subjects of mockery and satire multiple times, primarily due to their memoirs and their contract with Netflix. Now, they have become characters in an animated satirical series for adults, Family Guy.
The specifics of what transpires in the Family Guy series and the roles played by the Sussexes, according to a segment of the series analyzed in Sky News Australia news.
Meghan Markle and Duke Harry have become characters in the Family Guy
In the new episode of the show, the animated versions of Harry and Meghan are seen lounging by the pool, enjoying life. Meanwhile, the main character, Peter Griffin, is sitting at the bar, discussing the Sussexes with his friends.
He's unsure if he can get back the money he's owed and concludes that the best course of action for him is to conquer the world, just like Harry and Meghan did when they announced their split from the British royal family.
"Now I'm going to go it alone, just like Meghan Markle and Harry," declares Griffin to his friends.
Later in the scene, the Sussexes reappear, and a butler approaches Harry, attempting to hand him a stack of envelopes. In doing so, he delivers a provocative and rather bold line:
"Sir, here are your millions from Netflix, for no apparent reason," the butler says to Harry.
In response, Prince Harry in the series dismissively waves his hand and says:
"Add it to the others," echoing the response of Meghan Markle's husband.
Screenshots
In the next scene, a woman puts away her smartphone and begins to talk to her husband.
"Darling, it's time to make our daily Instagram post, for which we will be paid $250,000 - for Del Taco," Meghan says.
However, in the series, the creators depict an unhappy prince because he now has to "work." So his response is:
"I should never have thrown around made-up nonsense," says the prince.
This is a clear implication that his former life in Britain was not as bad as he may have thought. The creators are attempting to show how Harry still struggles to come to terms with the conflict with his family.
In this way, the producers of Family Guy satirize the multi-million-dollar contracts that the Sussexes signed with Netflix and Spotify. After all, both companies ended up dissatisfied with their collaboration.