Massive protests in Israel: Police deploys water cannons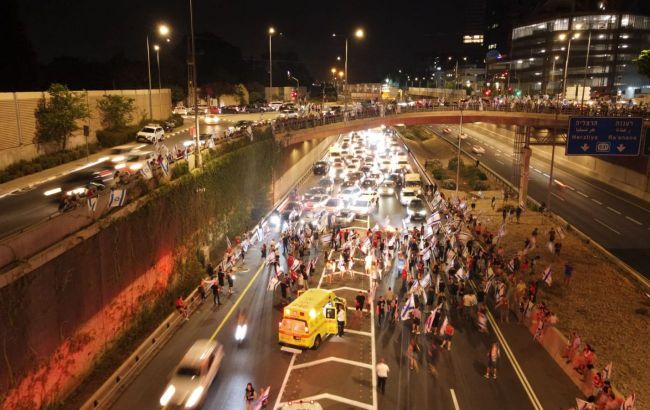 Protests in Israel (Photo: Dov Gazit)
Mass protests are underway in the Israeli city of Tel Aviv amid the Knesset's passage of a law related to judicial reform, according to the Times of Israel.
Thousands of protesters marched through the streets of Tel Aviv on Monday, July 24th, amid the Knesset's adoption of a law related to judicial reform. Demonstrators blocked the city's streets, leading law enforcement to use water cannons. According to media reports, one protester was injured, and six were arrested. Others were detained and taken away in special vans by the police.
Around 150 major companies, including banks, also staged a strike against the judicial reform near the Israeli parliament.
Protests in Israel
This initiative by the Israeli authorities has sparked massive protests across the country, with millions of citizens taking to the streets to oppose the adoption of such a bill. However, on July 24th, the Knesset passed the law as part of the judicial reform, prompting widespread demonstrations.
Opponents of the initiative believe that it could undermine the system of checks and balances and potentially lead to a dictatorship in Israel. Supporters of the reform argue that the Israeli Supreme Court has consolidated absolute power, hindering the government's efficiency as any decision requires overcoming resistance from the judicial branch.