Mass weapons deployment in Belarus - Large-scale military exercises due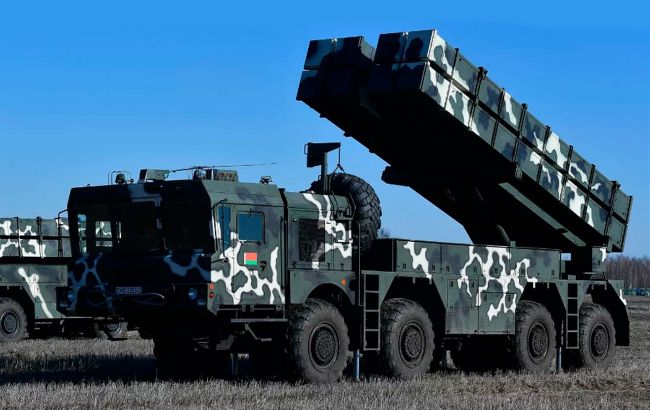 Photo: Military exercises in Belarus wil be conducted at the end of September (Russian media)
The Ministry of Defense of Belarus plans to conduct large-scale military exercises at the end of September. It is expected that these exercises will involve multiple launch rocket systems Smerch and Polonez, according to the monitoring group Belarusian Hajun.
"At the end of September, large-scale military exercises are expected to take place in Belarus," the post states.
The monitoring group specifies that the Chief of the Department of International Military Cooperation of the Ministry of Defense of Belarus, Valery Revenko, had informed about these exercises at the end of August.
According to Hajun, the following units will be involved in the exercises:
6th Mechanized Brigade
11th Mechanized Brigade (including the 841st Artillery Group and Reconnaissance Battalion)
19th Mechanized Brigade (including the 191st Artillery Group)
120th Mechanized Brigade
336th Rocket Artillery Brigade, and others.
"Active preparations for the upcoming exercises are currently underway. Inspections are being carried out to check the availability and condition of equipment, weapons, and military machinery," the group adds.
Moreover, units from the 336th Rocket Artillery Brigade, which are equipped with MLRS Smerch and Polonez, have already begun relocating to the exercise area.
For reference
Polonez (B-200) is a Belarusian 301mm multiple-launch rocket system designed for highly accurate strikes against exposed and concealed enemy forces, both unarmored and armored military equipment, and other targets. Initially, its firing range was up to 200 km, but in 2017, using new missiles, it was increased to 300 km.
The complex is based on the Soviet MLRS 9K58 Smerch 300mm.
Joint military exercises of Belarus and Russia have been recently extended until September 17th, following a prior extension to September 11th. These joint exercises have been ongoing for more than 70 weeks.