Manufacturer of demining robots GCS opens service center in Ukraine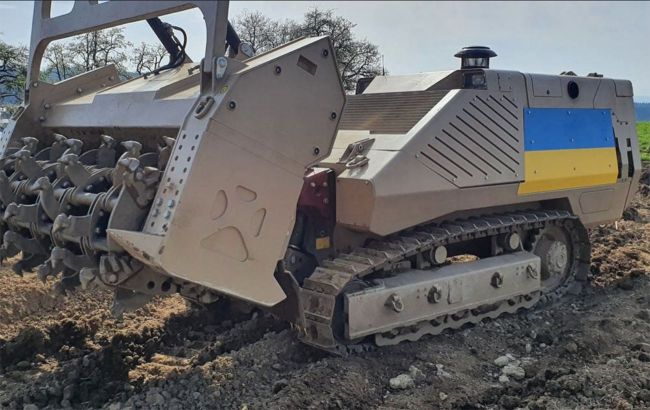 Manufacturer of demining robots Global Clearance Solutions opens service center in Ukraine (Photo: gcs ch)
Swiss company Global Clearance Solutions has opened a technical maintenance center in Ukraine. It will be able to receive demining platforms and, if necessary, perform their repairs, according to GCS.
Fabian Klauser, the head of the company's technical maintenance department, emphasized the readiness to ensure sustainable and optimal use of international demining investments today and in the future.
"Our workshop is able to accommodate several GCS-200 machines, which are ideally suited to eliminating explosive threats for agricultural land and ensuring infrastructure such as electricity pylons can be repaired and essential power restored to civilians," he said.
He also added that this would provide opportunities for repairing infrastructure, such as power transmission towers, and restoring energy supply for the civilian population.
Ukraine's Cooperation with GCS
In May, the Ministry of Reintegration of Ukraine reported signing a memorandum of cooperation with the Swiss manufacturing of demining equipment, Global Clearance Solutions.
At that time, GCS announced its intentions to deliver about 20 demining machines to Ukraine this year.
Demining in Ukraine
Due to the Russian invasion of Ukraine and active hostilities, the country is contaminated with explosive objects. Some analysts consider Ukraine the most mined country in the world.
At the end of September, Switzerland approved a $110 million package for demining Ukraine, which will be provided from 2024 to 2027.
Norway announced financial assistance for demining in Ukraine, amounting to $18.5 million.