Macron calls on Israel to change its stance and aid Ukraine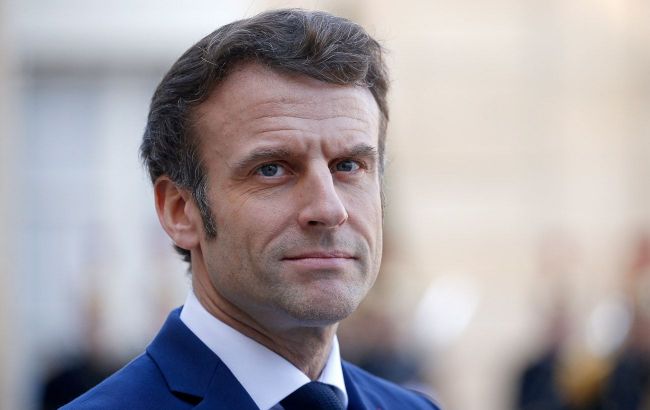 French President Emmanuel Macron (Getty Images)
Israel and some other democratic countries could provide more assistance to Ukraine in its war against Russia, according to French President Emmanuel Macron, as reported by Voice of America.
"We would hope that Israel will take more part in the Ukrainian issue. There are other UN countries that believe in democratic values, but have not provided much equipment. We hope that in the coming months these countries will change their stance and do more," said Macron.
He also said that NATO allies should do more for Ukraine, especially during the counteroffensive.
Commenting on statements by Volodymyr Zelenskyy, where he referred to NATO's reluctance to invite Ukraine to the Alliance as "absurd" and "weakness," Macron noted that the Ukrainian President has the right to expect a lot from NATO.
"It is fair for the Ukrainian President to demand because he is at the center of the war, defending the sovereignty of his country and his people. We must stand by international values, defending Europe. And that's what we are doing – we are defending Ukraine, applying sanctions against Russia. We would like to avoid escalation and further conflict," said the French President.
Israel's stance on the war in Ukraine
Since the start of the full-scale Russian invasion of Ukraine, the Israeli government has claimed to maintain neutrality. Jerusalem did not provide Ukraine with weapons, but it also did not openly support Russia's aggression. Israel has also refused to act as a mediator.
However, in recent times, Israel's interaction with Russia has intensified. The Israeli government held two rounds of high-level political negotiations with the Russian Ministry of Foreign Affairs and reached an agreement on a diplomatic mission.
The Ukrainian Ambassador to Israel openly criticized the pro-Russian policies of the Israeli government, leading to his summoning by the Ministry of Foreign Affairs.
President Volodymyr Zelenskyy has repeatedly invited Israeli Prime Minister Benjamin Netanyahu to visit Ukraine.
"I invited Mr. Netanyahu. Secondly, I invited two other Prime Ministers who preceded Mr. Netanyahu. While the Prime Ministers may change, the result remains the same," said Zelenskyy.
He said that the same applies to the missile defense systems that Israel could provide to Ukraine for protection against Russian missile strikes.
"As for the missile defense systems that we requested from our partners in Israel, we have been asking since the beginning of the war, but just like with the Prime Ministers, months have passed, and there is no result," the President stated.