Latvia bans entry of vehicles with Russian registration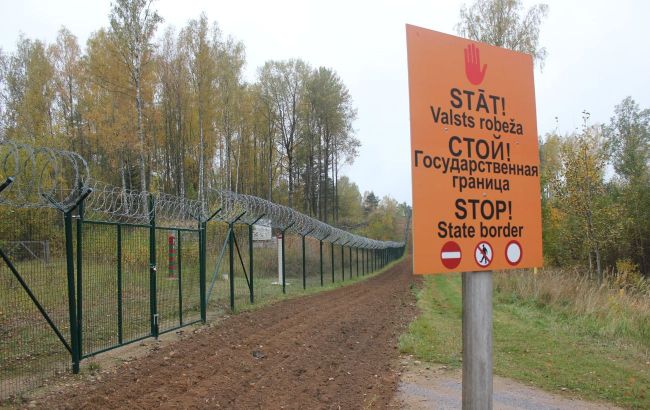 Illustrative image (Photo: facebook com rs gov)
Starting today, Latvia will no longer admit vehicles with Russian registration. In certain cases, law enforcement agencies will confiscate cars, according to the Latvian State Revenue Service.
"According to explanations from the European Commission and the conclusion of the Ministry of Foreign Affairs, as of today until 18:00, individuals with vehicles registered in Russia are prohibited from entering the European Union through the Latvian-Russian and Latvian-Belarusian borders," the statement reads.
As explained by the State Revenue Service, the ban on crossing the EU border has been in effect for freight carriers, specifically trucks and trailers registered in Russia.
The ban does not apply to vehicles registered in Russia that are operated by auto transport companies transporting goods through the European Union in transit between the Kaliningrad region and Russia.
Vehicles may be confiscated in Latvia
If an individual refuses to comply with the instructions of the customs authorities, including returning to Russia or Belarus, a decision may be made to confiscate the vehicle in accordance with customs regulations.
Latvian legislation provides for criminal liability for non-compliance with sanctions. Thus, individuals are advised to refrain from repeated attempts to enter the European Union through various border crossings.
The ban on entry will not apply to vehicles intended for use by diplomatic and consular representations of the European Union and member states, including delegations, embassies, and missions during their movement.
What preceded this
It was previously reported that Russians traveling to the EU were prohibited from importing not only personal vehicles but also a range of personal items - from phones to suitcases and cosmetics. Their import could be considered as prohibited imports.
Today it became known that the Lithuanian customs will be involved in the confiscation of vehicles with Russian registration according to the latest clarification from the European Commission.
Back in early July, Germany began confiscating vehicles with Russian license plates. Russians were losing their personal cars during trips to Europe.