Kyiv Skies Under Siege: Over 20 Enemy Drones Downed in Latest Attack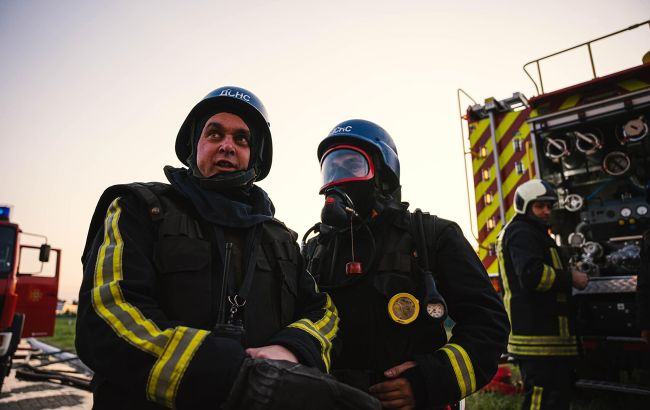 Drones shot down by air defense in Kyive and the consequences of the fall of debris (facebook.com / Serhiy Kruk)
Kyiv's air defense forces successfully neutralized more than 20 drone targets during another hostile attack, causing a frightening fallout of debris that led to significant damage, fires, and multiple casualties, RBC-Ukraine reported today, citing both Vitaliy Klitschko, the Mayor of Kyiv, and Serhiy Popko, the Head of Kyiv City Military Administration.
Marking the 17th massive attack on the capital since the beginning of May, this most recent one was allegedly carried out using Shahed strike drones only. The Kyiv City Military Administration head said: "The attack was extensive, launching in several waves from different directions. The air raid alarm echoed throughout the city for nearly three hours."
He further disclosed that the Russian forces had launched three attacks on the Ukrainian capital within the last 24 hours. He also noted the agressor's chilling tactical shift, switching to using UAVs only after previous mixed missile-drone and ballistic attacks.
The aftermath of the attack is harrowing: casualties and severe destruction have been reported in various parts of Kyiv. "The enemy continues to attack our capital. Last night, explosions echoed in many parts of the city. We have one confirmed death," said Klitschko.
New Night Attack
The latest attack on Ukraine's capital by Russia is the 17th since the beginning of May. The enemy is now launching daily strikes on Kyiv, using both Shahed strike drones and missiles. The Ukrainian Air Force believes that Russia has managed to accumulate resources and has therefore intensified night-time missile and drone attacks.
During yesterday's massive attack, Ukrainian air defense successfully neutralized all enemy air targets, scattering debris across several districts in Kyiv. The authorities reported the work of air defense following another attack earlier on Monday, May 29, when city residents heard explosions after the air raid went off. The General Staff of the Armed Forces of Ukraine announced that Russia had launched 11 missiles from the Iskander missile system towards the capital, some of them ballistic.
To understand why Russia is increasingly attacking Kyiv and what its objectives might be, read the full coverage on RBC-Ukraine.
Read urgent and important news about Russia's war against Ukraine on RBC-Ukraine's Telegram channel.