Kuleba calls on UN members to join the G7 Declaration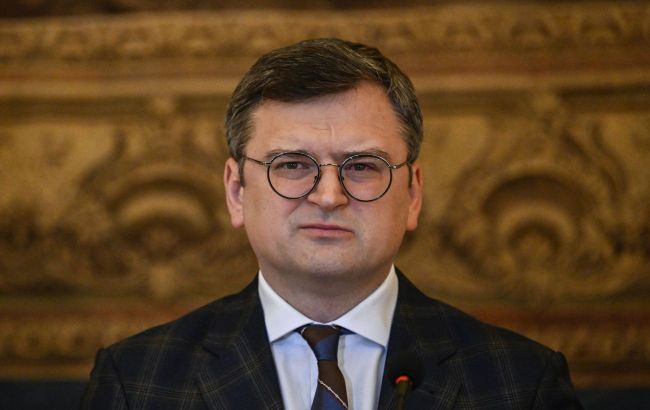 Dmytro Kuleba, Minister of Foreign Affairs of Ukraine (Photo: Getty Images).
Ukraine rejects any "absurd calls for abstract peace". Instead, Kyiv wants all UN member countries to consider the possibility of joining the declaration of the "Group of Seven" (G7) concerning security guarantees for Ukraine, according to the Minister of Foreign Affairs of Ukraine, Dmytro Kuleba, during the debates at the United Nations General Assembly.
"While Ukraine fights for its survival, exercising self-defense under Article 51 of the Charter, we keep hearing some absurd calls for abstract peace. What most of them really mean is not peace but something else," stated the Minister of Foreign Affairs.
As explained by Kuleba, while Ukraine combats Russian aggression, some countries propose "sitting at the negotiating table," not prolonging the war," or even withholding military assistance to Ukraine. According to the minister, such calls only play into the hands of Russia.
"After resisting Russian full-scale war for over one and a half years, our 40-million nation has one thing to reply to all of these suggestions: NO. No to genocide under the guise of peace. No to fake pacifism that excuses the aggressor for its crimes. No to territorial concessions for the sake of the illusion of peace. No. We will fight and prevail. Because we want to live," he emphasized.
The minister reminded that last week, during the NATO Summit in Vilnius, the leaders of the G7 countries agreed on a joint declaration promising to support Ukraine until it becomes a member of the Alliance.
"Since then, ten more countries have joined them. I call on each UN member state to consider joining last week's G7 declaration, which is open for signing. Make your own practical contribution to the security of Ukraine," Kuleba urged, adding that by doing so, these countries also guarantee their own security.
Furthermore, the Minister of Foreign Affairs called on UN countries to take a side in the war rather than adopt a "neutral position."
"I call on all others not to pretend to be neutral," he concluded.
Security Guarantees for Ukraine
The approved G7 declaration at the NATO Summit envisages long-term support for Ukraine in the sphere of security and economy. These guarantees are meant to remain in effect until Ukraine becomes a NATO member, as they would no longer be necessary by that time.
Subsequently, any country willing to officially provide certain guarantees to Ukraine on a bilateral basis can join this G7 declaration. Among those who have already joined the declaration are the Czech Republic, Denmark, the Netherlands, Norway, Spain, and Sweden.