Kremlin plans 'info agency' in Donbas: Foreign FSB recruits to work there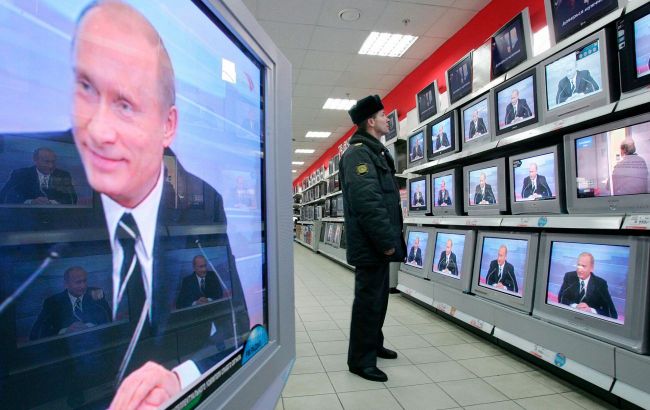 Illustrative photo (Photo: facebook com masher berlinska)
The Kremlin plans to create a new "information agency" in the temporarily occupied territories of Donetsk and Luhansk regions, where recruited foreign employees of the FSB (Federal Security Service of Russia - Ed.) will work, according to the National Resistance Center.
"Russian propaganda systematically creates pseudo-local media on TOT in order to replicate its lies. Such "media" are supervised by the Kremlin, and most of the employees are Russians," said the report.
Foreign employees of the FSB
According to the National Resistance Center, Russia is also involving its foreign agents of influence in disseminating false information. These individuals are considered to be marginal figures who spread conspiracy theories, support radical movements, and portray a falsely positive image of life in the occupied territories.
The plan is to unite them into a single "information agency." This initiative is presented as a private effort and is based on the idea of a well-known collaborator of Russian special services, Kristel Nean.
What is known about her
Kristel Nean, a French citizen, has been living in Donetsk since 2016 and has been collaborating with the "MGB DNR" (an analogue of the FSB in the occupied territories). She positions herself as an "independent war correspondent."
The financing for this "agency" is planned under the "New Media Workshop" program, which operates under Russian dictator Vladimir Putin.
"That is, in fact, an "independent journalist" proposes to create an "agency of independent international journalists" with the dictator's money," as stated by the National Resistance Center.
Russian propaganda
Ruptly, a video news agency that is a subsidiary of RT, continues to operate in Berlin, even though the European Union imposed sanctions against the holding company in December of last year.
Moreover, Israeli intelligence officials demanded that Russia cease online influence operations in their country. Russia has been spreading propaganda against Ukraine on the internet.
Recently, it was reported that Russia has intensified propaganda in the temporarily occupied territories of Kherson Oblast to strengthen civilian loyalty to the so-called "administrations."