Kremlin afraid to lose Crimea - British intelligence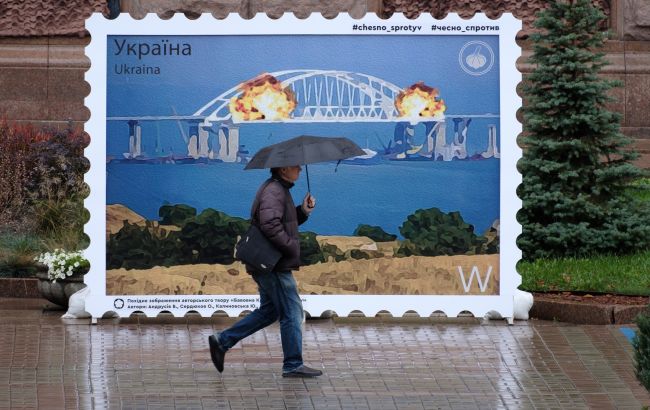 Kremlin fears losing Crimea (Getty Images)
Russian occupation forces are building significant defensive structures on the approaches to Crimea. Preserving control over the peninsula remains the Kremlin's top political priority, according to the Ministry of Defense of the United Kingdom on Twitter.
ntense fighting continues in sectors of southern Ukraine. However, over recent weeks, Russia has continued to expend significant effort building defensive lines deep in rear areas, especially on the approaches to occupied Crimea.
According to British intelligence, this includes an extensive zone of defences of 9 km in length, 3.5 km north of the town Armyansk, on the narrow bridge of land connecting Crimea to the Kherson region.
"These elaborate defences highlight the Russian command's assessment that Ukrainian forces are capable of directly assaulting Crimea. Russia continues to see maintaining control of the peninsula as a top political priority," said British Ministry of Defense.
Russian forces seized Crimea and certain areas of the Donetsk and Luhansk regions in 2014. A full-scale invasion of Ukraine by Russia began on February 24, 2022.
The Armed Forces of Ukraine launched a counteroffensive at the beginning of June. During this time, several populated areas in the Donetsk and Zaporizhzhia regions have been liberated.
The Ukrainian military and political leadership have repeatedly stated that the goal of the Armed Forces of Ukraine is to liberate the entire territory of Ukraine, including Crimea.
According to a survey conducted by Kyiv International Institute of Sociology, in June 2023, an overwhelming majority of Ukrainians (84%) continue to hold the view that no territorial concessions are acceptable, even if it means the war will last longer and there will be other threats.