Russians forcing people to vote in pseudo-elections in Kherson region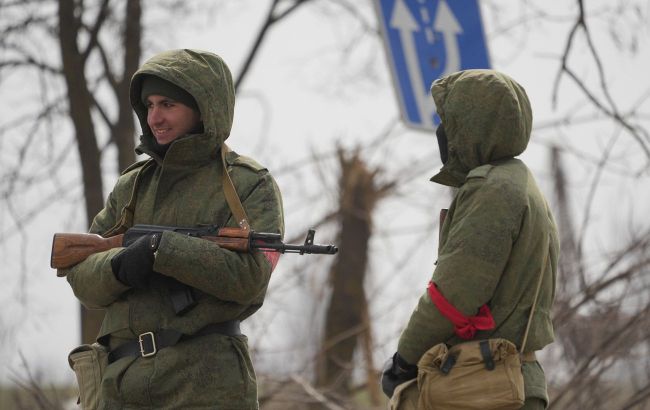 Russians plan to force people to vote in pseudo-elections in the temporarily occupied territories of Kherson region (photo: GettyImages)
Russians plan to compel residents of temporarily occupied territories of Kherson region to participate in the so-called "elections" scheduled for September, according to the article by the Resistance Movement "Yellow Ribbon."
Activists of the movement have learned that the so-called electoral headquarters of the occupiers plan to go door-to-door, during which they will pressure and force people to vote.
"We urge not to open the doors to representatives of the occupation electoral headquarters and under no circumstances participate in the pseudo-elections," representatives of the movement called.
Pseudo-elections in occupied territories
In late May, Russia amended a law allowing elections to be held in the occupied territories. Now, on September 10, during local elections in Russia, pseudo-elections will also take place in the occupied territories.
British intelligence noted that Russia aims to depict the occupied territories as its "integral parts," hence planning to organize pseudo-elections on the same day as elections in Russia.