Key questions to ask your child before scolding: Psychologist's advice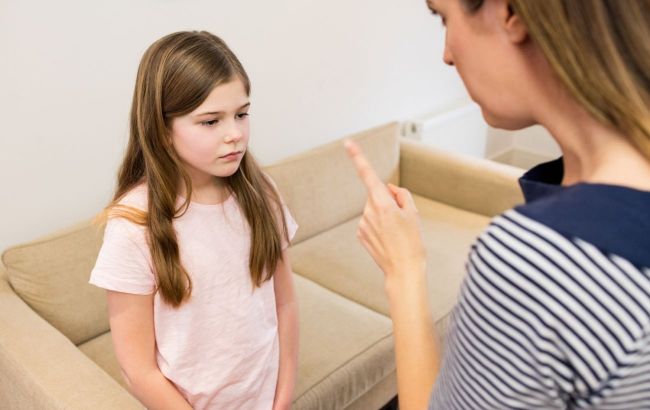 Illustrative photo (Photo: Freepik)
Punishment is a process of child upbringing, but scolding should be done right. It's important to know the rules to avoid causing harm to the child. Also, before punishment, ask the child a few questions, advises psychologist Dmytro Karpachov on his Instagram blog.
4 important questions
Expert says that punishment often shows a child that they did something wrong but doesn't answer why it's wrong. Sometimes, instead of punishment, it's better to talk with the child. The main goal is not to punish but to teach how to behave correctly, and a conversation can be more effective for this task.
Why did you do this, knowing it's wrong?
This question aims to find out the real reasons behind the misbehavior and clarify what the child thinks about it.
Could you have done it differently?
This question teaches the child to see other options for behavior in complex and ambiguous situations. If the child can't answer, suggest alternative options.
How do I act in this situation?
The psychologist suggests a wonderful rule: "A child needs love and support the most when they deserve it the least." This question is aimed at building trusting relationships, which is the foundation of upbringing.
If the situation repeats, how would you handle it next time?
The goal of the question is to establish the right behavior model. Envisioning how the child would act differently next time increases their chances of exhibiting acceptable behavior.
Dmytro Karpachov notes that these questions can significantly reduce instances of poor behavior and significantly decrease tension in relationships with the child.
Can you scold a child for mistakes?
Everyone can make mistakes. It's crucial to make the child aware of this rather than scolding them.
Moreover, sometimes parents simply need to allow their child to make mistakes. Of course, this doesn't apply to situations that threaten the child's health or the lives of others. It's widely known that people learn from their mistakes, especially their own, not others.
Earlier, we reported on items that should be kept away from children in the house.