Kalibr missiles launched from Yalta: Air Force about Russian strikes on Odesa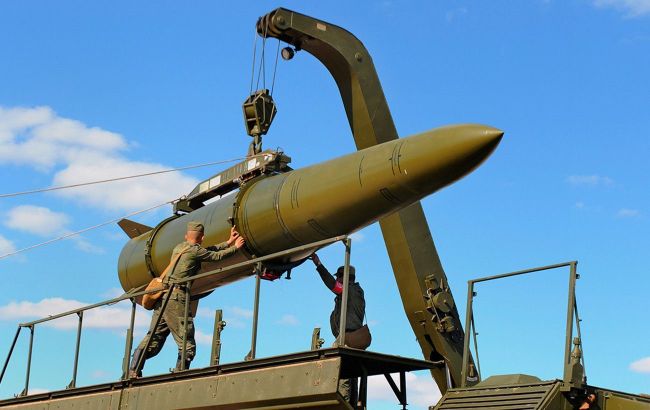 Russia attacked Odesa with missiles launched from occupied Yalta (Russian media)
Russian forces launched missile and drone strikes on Odesa during the night of August 14. The aggressors utilized Kalibr missiles launched from the Black Sea waters, conducting attacks from a frigate situated near the occupied city of Yalta. Russians also deployed Shahed drones from the territory of Primorsko-Akhtarsk in the Russian Federation, according to the Ukrainian Air Force's command.
"On the night of August 14, 2023, the enemy executed multiple attacks using unmanned aerial vehicles and Kalibr cruise missiles. The drones were launched from the southeast direction (Primorsko-Akhtarsk), while the Kalibr missiles were fired from the Black Sea waters in the vicinity of Yalta," stated military officials.
During the night attack, Russians launched 15 Shahed-136/131 UAVs and 8 Kalibr cruise missiles. All of these were successfully intercepted by Ukrainian air defenders.
"Air defense of the Air Force, in coordination with units from other branches of the defense forces, neutralized all of these targets. Anti-aircraft guided missiles and small arms of close support units were used," the report said.
The Air Force command added that fragments of the missiles and drones fell in Odesa, causing fires in several locations. Rescue teams are working at the scenes.
Combined attacks on Odesa during the night of August 14
Air raid alarm was declared in multiple regions as Russian Federation forces orchestrated yet another attack on Ukraine during the night. The Ukrainian Armed Forces warned about the threat of enemy launching ballistic missiles and kamikaze drones.
Subsequently, a series of explosions rocked Odesa. These occurred periodically, persisting until practically dawn. The Odesa Regional Military Administration reported the consequences of the enemy attack, indicating three individuals injured and fires resulting from debris of downed targets.
For more details on the combined Russian missile and drone attack on Odessa, refer to RBC-Ukraine's article.