Japan to urge Iran to halt arms supplies to Russia - Reuters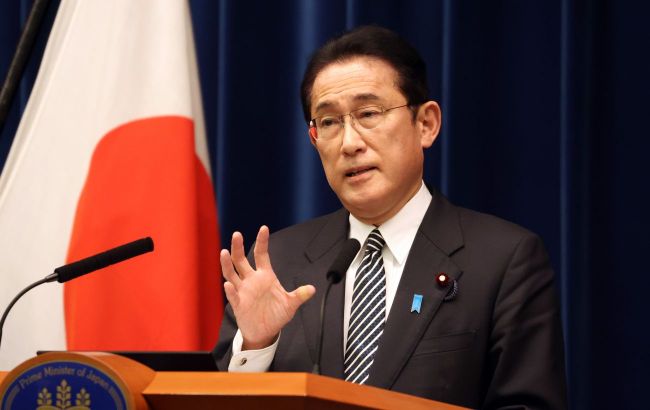 Japanese Prime Minister Fumio Kishida (Getty Images)
According to Reuters, in a move aimed at influencing the ongoing war between Russia and Ukraine, Japan is set to formally request Iran to cease its arms shipments to Russia. These arms, supplied by Iran, have been employed by Russia in the war.
Iran's Foreign Minister, Amir Abdollahian, will be visiting Tokyo on Sunday, August 6. During this visit, he is scheduled to hold discussions with Japanese Prime Minister Fumio Kishida.
The talks are expected to center around the Russian war in Ukraine. Specifically, Kishida will appeal to Iran to halt its provision of weaponry to Russia.
Iran's arms deliveries to Russia
Russia has been utilizing Iranian-made drones to carry out strikes within Ukrainian territory. Western powers have repeatedly asserted that Russia and Tehran have an agreement regarding the supply of these drones, although both Moscow and Iran had long denied these allegations.
After the presentation of concrete evidence of Russian deployment of Iranian-manufactured drones, Tehran shifted its stance and acknowledged its involvement.
According to British intelligence reports, Russia has transitioned from receiving small batches of Iranian drones through air transport to larger shipments facilitated by ships from Iran, traversing the Caspian Sea.
Furthermore, Russia, in collaboration with Iran, is establishing a drone manufacturing facility on its own soil, potentially exerting a significant impact on the course of the conflict in Ukraine.
As analysts from the US Department of Defense's Intelligence Agency reveal, this new manufacturing plant will provide Russia with substantially larger supplies of drones, surpassing what it could have acquired from Iran prior to this endeavor.