Italy finally halts golden visas for Russians and Belarusians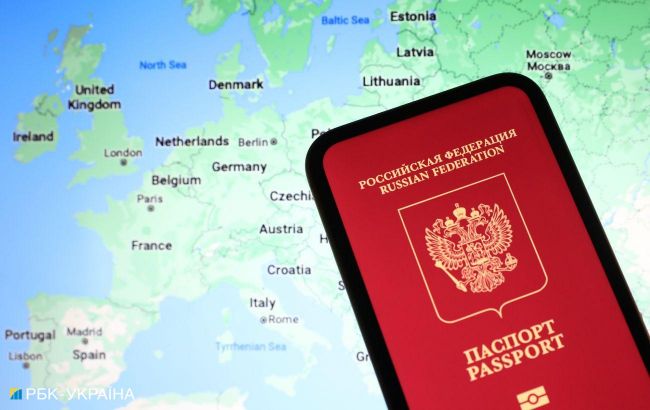 Visa schemes for Russians in Europe (gettyimages.com)
Italy's Ministry of Enterprises and Country's Production has reported that the country has officially terminated its "golden visa" program for citizens of Russia and Belarus.
However, a year ago, the European Commission urged all European nations to cease the issuance of such visas due to security concerns stemming from the invasion of Ukraine, reported schengenvisainfo.com.
Italy stops issuing golden visas to Russians and Belarusians
A year after the European Commission's recommendation, Italy has ceased the possibility for Russians and Belarusians to obtain golden visas.
The Italian program offered a two-year residence permit in exchange for €2 million invested in Italian government bonds, €500,000 in an Italian company, €250,000 in an Italian startup, or a €1 million donation to a charitable initiative in Italy. The permit could be extended for an additional three years.
Applicants were granted a special tax regime and could apply for citizenship after 10 years. Last year, Italy issued two-year investor visas to at least 32 Russian citizens. In total, around 200 Russian citizens became part of the Investor Visa for Italy program.
In February 2022, European authorities limited the issuance of "golden passports" following Russia's invasion of Ukraine.
"We commit to taking measures to limit the sale of citizenship—so-called golden passports—that let wealthy Russians connected to the Russian government become citizens of our countries and gain access to our financial systems," stated the EU Commission.
In addition to European countries, similar decisions were taken by authorities in the United Kingdom, the United States, and Canada.
Other countries that ceased issuing golden visas and golden passports to Russians
In accordance with the recommendations of the European Commission, most European countries that had residency-by-investment programs have completely phased them out.
Italy remains among the few countries that still implement "golden" visa schemes. As of mid-2023, such programs were offered by over 20 countries, including Malta, North Macedonia, Turkey, Egypt, Jordan, UAE, and Greece.
Meanwhile, the United Kingdom ended its program in February 2022 and Ireland did in February 2023, though the "golden" visa scheme for Russians was closed a year earlier. Cyprus, Montenegro, Moldova, Bulgaria, and Portugal also abandoned investment-based residence permits.
By March 2022, golden visas and golden passports were no longer accessible for Russian citizens in the following countries:
Czechia
Greece
Ireland
Portugal
Malta
Spain
Montenegro
Antigua and Barbuda
Dominican Republic
Grenada
Saint Kitts and Nevis
United Kingdom
United States
Canada
Photo: Russian tourists (RBC-Ukraine collage)
European officials disregard bans
Spain officially closed its golden visa program for Russians in April 2022. However, officials circumvented the ban and continued accepting applications. The Spanish authorities were not fully adhering to the prohibition on accepting applications.
"Just a month ago, we received approval for the latest application from a Russian citizen who purchased property. They canceled the ability to request these visas at the consulates in St. Petersburg and Moscow, but they still allow applications from tourists," stated migration lawyer Cristina Romero in February 2023.
A document obtained by On Economia indicated the issuance of a residence permit to a family member of a Russian investor on January 25, 2023.
At that time, government sources did not respond to inquiries about whether permits for investment were being issued to Russian citizens or disclose the number of permits granted in 2022. However, legal experts suggested such a possibility.
Also, Germany issued tens of thousands of national visas to Russians since February 2022.