Israeli Prime Minister asks Hasidic Jews not to travel to Uman for Rosh Hashanah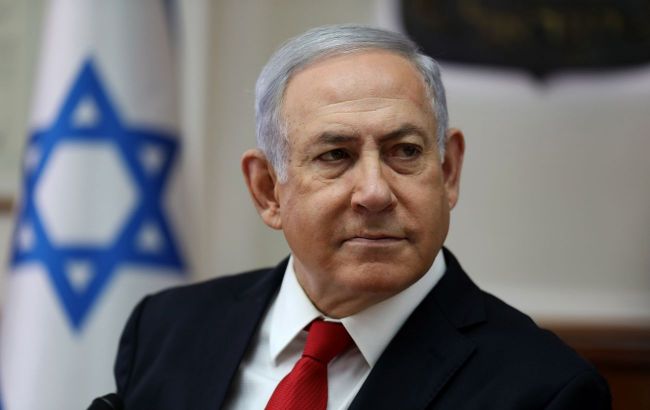 Prime Minister of Israel Benjamin Netanyahu (photo: Getty Images)
Israeli Prime Minister Benjamin Netanyahu has requested Hasidic Jews to refrain from the traditional pilgrimage to Uman during the Rosh Hashanah holiday, according to The Times of Israel.
Netanyahu said that such trips are now "dangerous," and that "people must understand the risk they are exposing themselves to" because "when the rockets are already flying, there will be nowhere to hide."
The Prime Minister stated that he will request the government to issue an official warning, even though on August 28, the Israeli Ministry of Foreign Affairs already issued a warning against trips to Ukraine.
'Enough Jewish blood has already been spilled in Europe. Can we really take such a risk?' Netanyahu asked.
At the same time, the Israeli government instructed the Minister of Jerusalem Affairs and Heritage, Meir Porush, to develop a program to assist Israelis heading to Uman, allocating 4 million shekels (approximately 1 million dollars) for it.
The program includes setting up border queue management centers, providing assistance in expediting security checks with the consent of the Ukrainian authorities and security services, conducting explanatory work with pilgrims, and establishing an emergency response headquarters.
Celebration of Rosh Hashanah
Rosh Hashanah, the Jewish holiday celebrated in honor of the creation of the world, symbolizes the beginning of the new year and the conclusion of the year that has passed. This year, Rosh Hashanah will be celebrated from September 15 to 17.
During the European New Year period, Hasidic Jews gather in Uman because the city is home to the grave of the tzaddik Nachman.
It was previously announced that Uman would introduce a series of restrictions during Rosh Hashanah, including a ban on selling alcohol, fireworks, firecrackers, and toys that simulate weapons.