Israeli PM on military aid to Ukraine: 'We're in different situation than Western countries'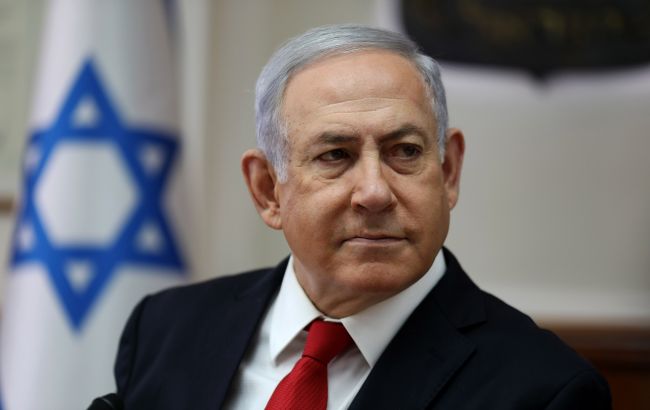 Israeli Prime Minister Benjamin Netanyahu (GettyImages)
Israel holds a different position regarding the war in Ukraine compared to Western countries. Therefore, Jerusalem is not providing military assistance to Kyiv, as Israeli Prime Minister Benjamin Netanyahu said in an interview with The Jerusalem Post.
"I think Israel is in a peculiar situation, different from say, Poland or Germany or France or any of the Western countries that are assisting Ukraine. First of all, we have a close military border with Russia. Our pilots are flying right next to Russian pilots over the skies of Syria," he said.
According to the prime minister, Israel is concerned that the weapons it provides to Ukraine could end up in Iran and be used against Israel itself. "And by the way, that's not a theoretical possibility. It actually happened with the Western anti-tank weapons that we now find at our borders. So we have to be very careful here," Netanyahu added.
He further said that Israel "bemoan the tragedy that's happening in Ukraine, this horrible loss of human life." He did not rule out the possibility that Israel could help in resolving the conflict. "We'd like to see it end. And I think we're also in a special situation where we might find ourselves in the future in a position to help end this conflict. I'm not sure that will happen. It may be entirely hypothetical, but it could happen," the politician said.
According to Netanyahu, Israel's position regarding the war in Ukraine is right, particularly in terms of not providing weapons but civilian defense assistance.
Israeli stance in the Russia-Ukraine war
Since the beginning of the Russian full-scale invasion of Ukraine, Israel has declared its neutrality in the war. Jerusalem does not support Russian aggression but also does not provide military assistance to Ukraine.
According to media reports, Israel recently rejected Ukraine's request for the transfer of Hawk Air-Defense Systems. Furthermore, Ukraine called on Israel to act as a mediator in the war, but Jerusalem officially declined.