Scandal in Israel. Minister suspended over remark about 'nuking Gaza'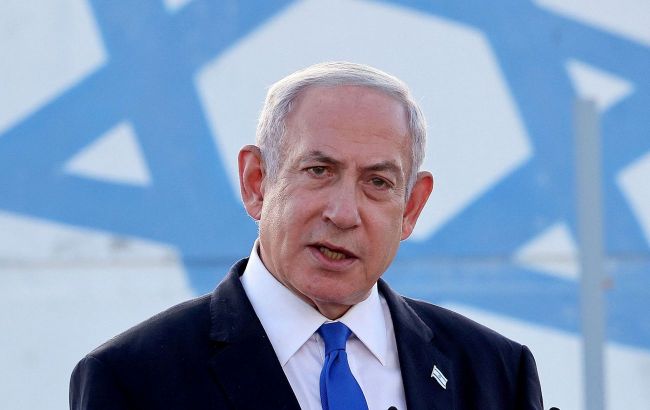 Israeli Prime Minister Benjamin Netanyah (Getty Images)
The Israeli Minister of Heritage, Amichai Eliyahu, was suspended from government sessions after having said that dropping a nuclear bomb on the Gaza Strip is possible, writes The Times of Israel.
It is reported that Eliyahu, who is far-right, stated in an interview that a nuclear strike on Gaza is "one of the possibilities."
When reminded that there are approximately 240 hostages in the Gaza Strip, he added that there are casualties in war.
"I pray and hope for their return, but there is a price to be paid in war. Why are the lives of the abductees, whose release I really want, more important than the lives of the soldiers and the people who will be murdered later?" Eliyahu said.
He also stated that humanitarian aid should not be provided to the Gaza Strip adding that "we wouldn't hand the Nazis humanitarian aid".
Israeli Prime Minister Benjamin Netanyahu quickly rejected Eliyahu's statement about the possibility of a nuclear strike on the Gaza Strip.
"Amichai Eliyahu's words are detached from reality... Israel and the IDF are acting in accordance with the highest standards of international law in order to prevent harm to uninvolved people, and we will continue to do that all the way to victory," he said.
Due to the outrage, Netanyahu suspended the minister from Israeli government sessions.
What is happening in the Gaza Strip
Three weeks after the invasion of Hamas militants into Israel, a new escalation occurred in the conflict in the Middle East. The IDF introduced its forces into the northern part of the Gaza Strip.
Currently, the IDF continue the operation in the northern part of Gaza, claiming to have expanded the territory. The IDF is striking, destroying Hamas targets in the Gaza Strip and in the underground facilities used by militants.