Israeli couple kills 7 Hamas terrorists to save their children: Details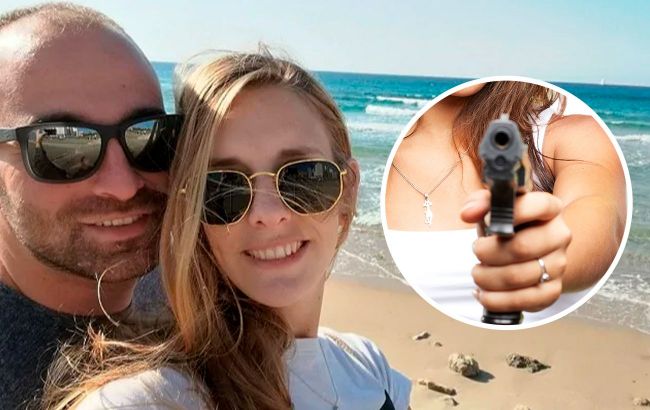 Israeli couple kills 7 Hamas terrorists to save their children (RBC-Ukraine collage)
Itai and Hadar Berdichevsky fought against Hamas militants to save their 10-month-old twins. They hid their children in a bomb shelter and took up weapons.
RBC-Ukraine (Styler project) reports details of the story, citing Oleg Vyshniakov, Honorary Consul of Israel in the Western region of Ukraine.
To prepare the report, sources such as Details, Bar Davidoff on Facebook were also used.
Hadar (formerly Rosenfeld) and Itai Berdichevsky lived in Kfar Aza, a small kibbutz right near the Gaza border.
In 2008, some of the residents left the settlement because of heavy shelling, and at the time of the invasion, about 750 people lived there.
Berdichevsky couple were officers and professional soldiers since 2011, both 30 years old. They had been in a relationship for a long time, and recently got married and became parents – their 10-month-old twins were with them in the house.
According to some information, Itai has Ukrainian origins.
Itai and Hadar Berdichevsky (facebook.com/barperetz)
At the time of the Hamas invasion, they were at home. The parents hid their children in a bomb shelter and took up arms to fight. Unfortunately, Hadar and Itai were killed. But before that, they managed to eliminate seven Hamas terrorists.
The terrorists did not find the children, and the twins stayed in the bomb shelter for nearly 13 hours. Itai's brother and Hadar's father went to help the family but did not make it in time. They found the children, and now the twins are safe.
Itai and Hadar Berdichevsky (facebook.com/Олег Вишняков)
"In her life, she was an example of virtue and paid the highest price for freedom alongside her husband. She always inspired us with her strength and determination," said a close friend and colleague, Bar, about Hadar.