Israeli airline to fly on Jewish Sabbath first time in 41 years: Reason explained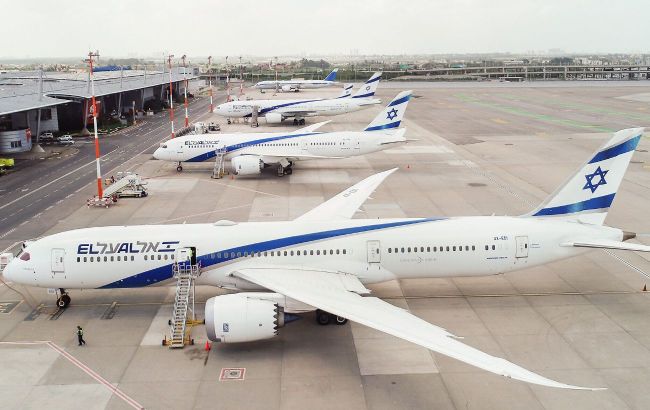 Israeli airline El Al announces emergency flights (Moshe Shai / Flash90)
Israel's national airline El Al has announced that it is preparing to operate flights to the United States and Asia on October 14. The date falls on the Jewish Sabbath (Shabbat), when local airlines usually do not operate, according to the Times of Israel.
The need to operate flights on the Sabbath is related to the intention to bring back Israeli citizens called up for emergency military reserve duty, as well as security forces and rescue services personnel who are currently abroad.
For El Al, this departure on the Sabbath marks the first time in 41 years.
Such transportation of reservists to the country is vitally important during the ongoing large-scale attacks by the Hamas terrorist group on Israel.
Reserve soldiers will fly free of charge on October 14 on two Boeing 787 aircraft from New York and Bangkok.
The airline's statement indicates that the costs of these flights will be covered by El Al and major financial institutions in the United States.
Pecularity of this mission
El Al also mentioned that the departure from the long-standing policy of refraining from flights on the Jewish Sabbath received halakhic approval.
This is because rescue flights are considered part of "pikuah nefesh," a Hebrew term signifying the Jewish legal principle that the preservation of life supersedes nearly all other religious requirements and restrictions.
It was also reported that Ben-Gurion Airport in Tel Aviv continues to operate despite the military situation in the country. Flights are being conducted by all Israeli and international airlines.
RBC-Ukraine provided information on which airlines continue passenger transport services from Israel.