Israel war won't reduce Western aid to Ukraine - Lithuanian PM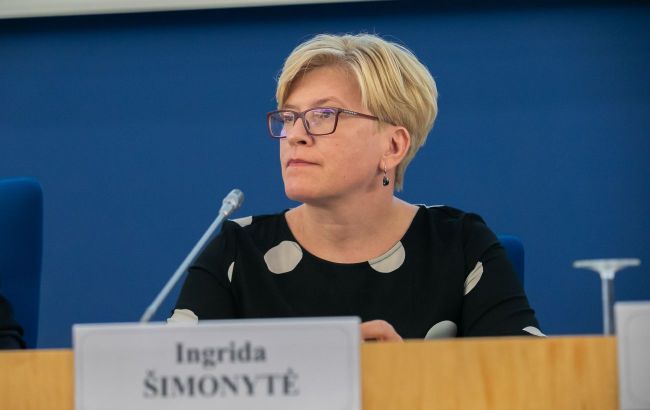 Lithuanian Prime Minister Ingrida Šimonytė (flickr Lietuvos Respublikos Seimas)
The war between Israel and Hamas will not decrease aid to Ukraine provided by Western states, as Lithuanian Prime Minister Ingrida Šimonytė says in an interview with DW.
She notes that it is crucial for Ukraine to gain victory in the war initiated by Russia. Therefore, Western countries need to continue to provide Ukraine with necessary weapons and financial support.
Šimonytė adds that Ukraine can count on ongoing real support from its allies. According to the Prime Minister, most countries now understand that Russian aggression in Ukraine and the military conflict between Israel and Hamas are long-term issues. Therefore, the focus should be on defense and security matters.
She also voiced support for Ukraine's European and Euro-Atlantic integration.
"Ukraine proves every day that it is fighting for the right to join the European Union and NATO," she added.
Israel-Hamas war
On October 7, Hamas militants invaded Israeli territory, killing and kidnapping both military personnel and civilians. In response, Israel launched a military operation against the militants and carried out a series of missile strikes on Hamas positions.
Jerusalem requested military assistance from the United States. Kremlin spread speculations that military aid to Ukraine might decrease.