Israel to evacuate all citizens near Gaza border within a day - IDF (Israel Defense Forces)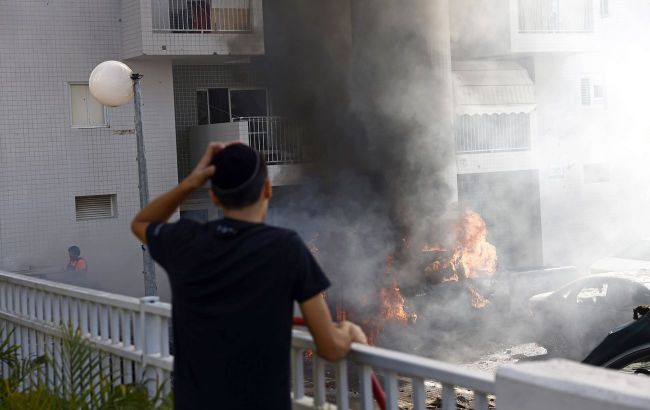 Israel to evacuate all citizens near the Gaza border within 24 hours (photo: Getty Images)
The Israel Defense Forces (IDF) plan to evacuate all residents of cities near the Gaza border within 24 hours, according to IDF spokesperson Daniel Haggai.
According to Haggai, the fighting is currently ongoing in the southern kibbutz of Kfar Aza. He mentioned that soldiers are fighting to free hostages held by HAMAS terrorists. The Israel Defense Forces (IDF) have reportedly eliminated more than 400 Palestinian militants and arrested dozens of prisoners.
Haggai avoided giving a direct answer to the question of whether the IDF is conducting "roof-knocking" procedures in Gaza. This procedure involves warning residents of buildings targeted for strikes in advance of a missile strike.
HAMAS' attack on Israel
Yesterday, on October 7, HAMAS terrorists attacked Israel. Following a large-scale rocket bombardment of the country, militants entered the territory of Sderot, a small town in the Southern District.
In response, Israel declared a "state of war" and initiated the counter-terrorism operation called "Operation Iron Swords."
You can find all the details about HAMAS's actions in Israel in the article by RBC-Ukraine. You can also learn about the reactions of Ukraine and the international community to the events in Israel through the provided link.