Israel to build wall on Jordan border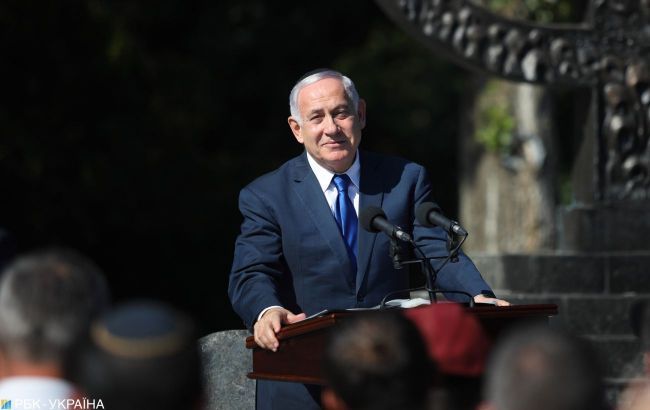 The Prime Minister of Israel, Benjamin Netanyahu (photo: Vitalii Nosach, RBC-Ukraine)
Israel will build a new border fence along the Jordanian border, primarily to prevent weapons smuggling, states Prime Minister Benjamin Netanyahu in his Twitter.
"We erected a fence on our southern border (with Egypt) and stopped infiltration from there into Israel. By doing so, we prevented over a million infiltrators from Africa who would have threatened our country," he said.
Additionally, Netanyahu announced that there will be a wall on Israel's eastern border.
"Now we will build a wall on our eastern border (with Jordan) and ensure that there is no infiltration from there as well. We will protect our borders – we will protect our country!" added the Prime Minister.
Arms smuggling
Netanyahu's statement came shortly after it was revealed that in July, the IDF (Israel Defence Forces) had thwarted an attempt to smuggle Iranian-manufactured explosives from Jordan into Israel.
At the end of July, the IDF announced the cessation of an "unusual" attempt at arms smuggling in the Jordan Valley near Ashdot Yaakov. It is believed that the explosives were intended for terrorist organizations on the West Bank of the Jordan River. The investigation into the smuggling was entrusted to the Shin Bet.
In July, Israeli Defense Minister Yoav Gallant informed the Knesset's Foreign Affairs and Defense Committee that a new border fence would be constructed along the Jordan border to prevent arms smuggling to the West Bank.