Israel reports fighting with Hamas in Gaza's underground tunnels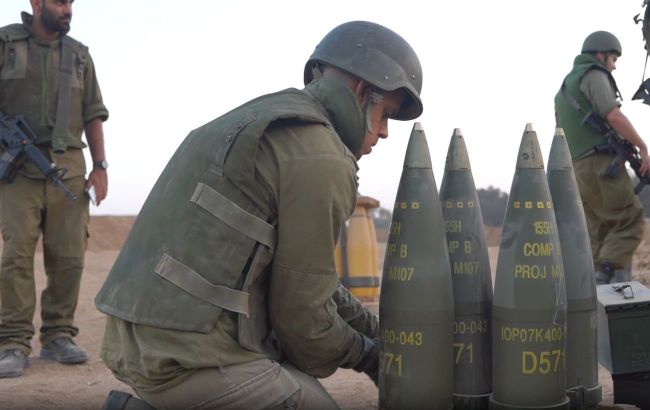 Israeli soldiers (screenshot from idf.il video)
Israeli Defense Forces (IDF) have launched a ground operation in the Gaza Strip, engaging in combat with Hamas militants in underground tunnels and successfully destroying enemy military equipment, according to the IDF's press service.
Yaron Finkelman, the commander of the Southern Command of the Israeli military, overseeing the ground operation in the Gaza Strip, stated that the army is actively targeting Hamas and other terrorist organizations within the enclave.
"Our soldiers are currently displaying bravery and courage on the battlefield. They are involved in fierce combat, eliminating terrorists, engaging in face-to-face battles, and making contact attempts," he said.
An IDF representative indicated that the soldiers are fighting in the streets and tunnels where necessary and have successfully eliminated enemy military equipment in these tunnels.
Furthermore, the IDF reported striking 300 Hamas targets in the past 24 hours.
Gaza tunnels
Israeli military refers to the tunnels constructed by Hamas over the past approximately 15 years as the Gaza Metro. These tunnels constitute an extensive labyrinth used for storing rockets, ammunition caches, and facilitating clandestine movements of militants.
It was previously reported that during the planning of a large-scale invasion of Israel, Hamas militants made use of phone lines laid within the Gaza tunnels for an extended period. According to sources, this covert communication method persisted for two years.
These phone lines within the Gaza tunnels allowed Hamas members to communicate discreetly with one another, evading Israeli intelligence surveillance by refraining from using computers and mobile phones for two years.
As recently stated by Israel's Ambassador to the United Kingdom, Tzipi Hotovely, Hamas utilized funds designated for humanitarian aid to residents of the Gaza Strip for the construction of this network of underground tunnels.
Israel's ground operation
On October 7, Hamas militants initiated a large-scale incursion into Israel. In response, Tel Aviv launched Operation Iron Swords and began regularly targeting objectives within the Gaza Strip.
On October 27, the Israeli military escalated its attacks on Gaza. The IDF also announced the expansion of its ground operation, sending additional troops to continue the mission on the night of October 30.
Today, on October 31, Israeli Prime Minister Benjamin Netanyahu announced the commencement of the third phase of the war against Hamas, involving further expansion of the ground incursion into the Gaza Strip.