Israel eliminates Hamas leader responsible for attack on October 7th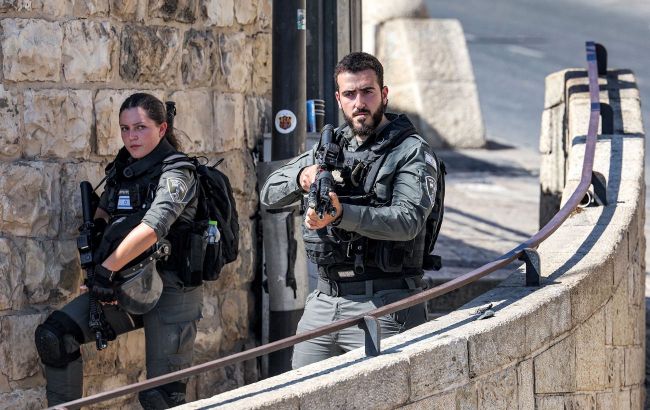 Illustrative photo (Photo: Getty Images)
Israel has carried out an airstrike on the Gaza Strip, targeting and eliminating the commander of the Hamas Central Jabaliya Battalion, Ibrahim Biari, who was involved in an attack on October 7, according to The Times of Israel.
The military states that as a result of the strike, Biari and several other terrorists were killed, and underground Hamas tunnels collapsed, causing damage to several nearby buildings. According to the IDF, Biari was one of the commanders responsible for sending members of the elite Nukhba unit to infiltrate Israel on October 7.
The IDF claims that the airstrike in Jabalia was part of a "wide-scale strike" against Hamas militants and infrastructure linked to the Central Jabaliya Battalion, which had taken control of several civilian buildings in the area.
What else is known about the attack
According to the Israel Defense Forces (IDF), the Central Jabaliya Battalion took control of several civilian buildings in this area.
"The strike damaged Hamas's command and control in the area, as well as its ability to direct military activity against IDF soldiers operating throughout the Gaza Strip," the army's statement said.
It says that the underground infrastructure of the terrorists, which was built beneath the buildings used by the terrorists, collapsed after the strike. The IDF reiterated its call for residents of this area to move to the south for their safety.
Background
On October 7, Hamas militants conducted a large-scale infiltration into Israel, killing and abducting both military and civilian residents. In response, Israel initiated Operation Iron Swords and began regular airstrikes on targets in the Gaza Strip. On October 27, the Israel Defense Forces intensified its attacks on Gaza, and the military announced an expansion of the ground operation.
Today, Israeli Prime Minister Benjamin Netanyahu announced the beginning of the third phase of the military operation against Hamas. This phase involves an expansion of the ground incursion into the Gaza Strip.