Israel closes Chevron gas field, causing higher prices in Europe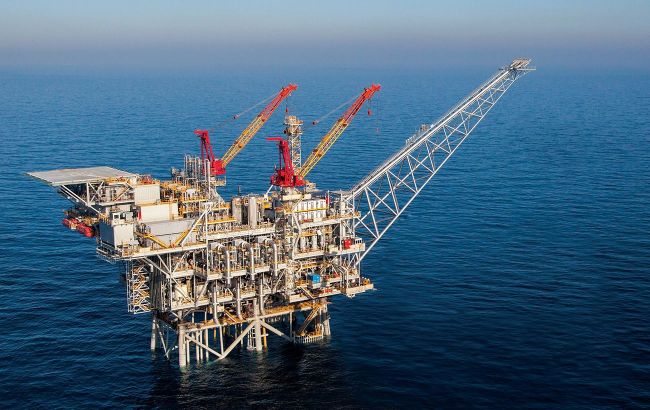 Chevron's field closure caused prices to rise in Europe (Getty Images)
Israel has ordered the closure of a major gas field operated by Chevron in the eastern Mediterranean, citing security concerns. This has led to an increase in prices in Europe, Bloomberg reports.
"Due to the situation, the security establishment ordered to temporarily stop the supply of natural gas from the Tamar reservoir," the country's Ministry of Energy said in a statement.
Gas discoveries in Israel over the last two decades have transformed the nation's economy, and the shutdown of the field — about 50 miles (80 kilometers) west of Haifa — threatens its plans to become a major regional supplier. Israel in August said it would export more gas to Egypt from the project amid strengthening ties with its neighbor.
Some of the supply to Egypt goes on to Europe, where buyers are increasingly reliant on alternatives to Russian pipeline flows. In the short term, the field's stoppage may result in lower onward shipments, or even delays. Gas prices in Europe surged as much as 14%.
Chevron is considering the possibility of expanding production in Israel and supplying fuel to neighboring markets or converting it to LNG for Europe, including the construction of a floating plant.
Sudden Hamas attacks on Saturday, October 7, and Israel's subsequent response raise questions about the region's future security. The total death toll in the conflict has already exceeded 1,100 people as hostilities continue.
"Our top priority is the safety of our personnel, the communities in which we operate, the environment and our facilities," Chevron said in a statement, adding that the company continues to serve customers in Israel and the region with another major project called Leviathan.
According to Chevron's website, gas at the Tamar field is produced from six wells, with production from each ranging from 7.1 to 8.5 million cubic meters per day.