Israel bombs Syrian airport in Aleppo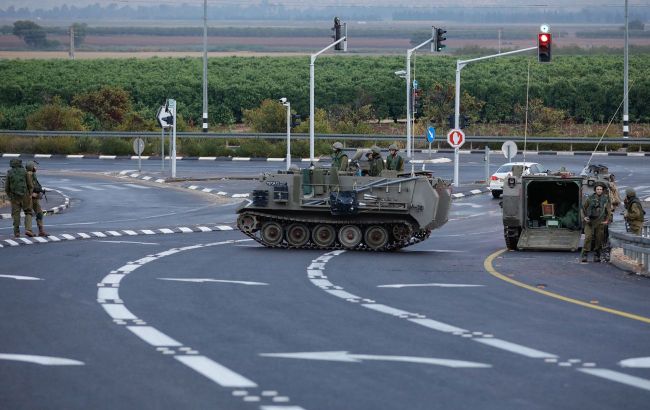 Photo: Israel bombed Syrian airport in Aleppo (Getty Images)
On the night of October 15, Israel launched a missile strike on the Aleppo airport in Syria, informs The Times of Israel.
The military attacked the airport in the city of Aleppo in northern Syria for the second time in a week. Prior to this, two rockets from Syria landed in Israeli territory.
It is reported that as a result of the strike, the Israel Defense Forces put the airport out of service. Later, the Syrian Ministry of Defense confirmed this information.
"Israel conducted an airstrike from the Mediterranean Sea, west of Latakia, on the international airport of Aleppo, resulting in damage to the airport and its disruption," the Ministry reported.
Later, the Ministry of Defense announced five casualties as a result of the attack.
Furthermore, a video of the alleged attack on the airport is circulating on social media, but its authenticity has not been confirmed yet.
خروج مطار #حلب عن الخدمة

يا أمير النحل بآخر الفيديو pic.twitter.com/7YjG5ZIUoz

— المرصد العسكري ⧨ (@Military_OSTX) October 14, 2023
Hamas' attack on Israel
On October 7, Hamas militants from the Gaza Strip infiltrated southern Israel. This was preceded by numerous rocket attacks on Israeli territory.
Over the course of a week, both sides exchanged rocket strikes, and there have been speculations in the media that Israel is planning a ground operation.
In response, Israel declared a state of war and promised to retaliate against Hamas terrorists. The IDF called on Gaza Strip residents to evacuate to the south, giving them a day to do so. The United Nations criticized Israel's calls, and the media believes that Israel's warning is linked to plans for a ground operation.