Are civil flights possible in Ukraine: Air Force's assessment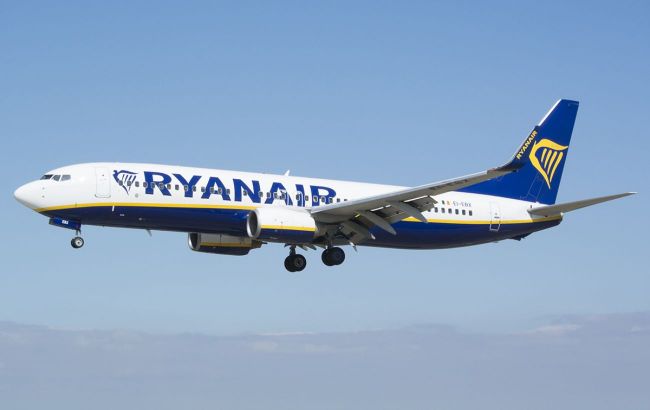 Ukrainian Air Force spokesman explains whether it is safe to resume flights over Ukraine (Photo: wikimedia by Michael Oldfield)
Aviation communication in Ukraine is currently too dangerous to resume. Civil aviation operations are unlikely to be possible during the war, the spokesperson of the Air Force of the Armed Forces of Ukraine, Yurii Ihnat, stated during a televised marathon.
He commented on the possibility of resuming civilian flights in Ukraine, particularly after Ryanair, an airline company, made statements about it.
Ihnat believes reaching an agreement with Russia to cease hostilities will be impossible. For example, he mentioned the "grain corridor" from which Moscow unilaterally withdrew. The spokesperson also emphasized that all airports in Ukraine are currently operational.
"We are at war, under a state of military conflict, and you can see that missiles can reach everywhere, in any part of the country. How far the Kinzhal missile flies, we all know that too. And I think it's gratifying that even despite such circumstances, companies are willing to enter the Ukrainian aviation market. We are a large country, and we need aviation connectivity with other countries and within the country," he said.
Ihnat also raised the issue of ensuring aircraft and passengers, especially in a country at war. He believes hoping for civil aviation's restoration until the war's end is unlikely.
"We have a vast territory, and missiles of various types are flying from everywhere. The enemy is powerful and possesses technological weapons. Of course, we would like aviation to work, but our airspace over Ukraine is closed, and I don't think it will be opened soon," the spokesperson added.
Background
Earlier, there were discussions in Ukraine about possibly reopening the "Lviv" airport as an example of the grain corridor.
Recently, the management of Ryanair visited Ukraine and negotiated with the control of "Boryspil" airport regarding the resumption of flights after the war.
The airline's CEO stated that by the end of this year, Ryanair may resume flights in Ukraine. According to him, the first route could be Lviv-Kyiv.