Iranian 'Shaheeds to be produced in Tatarstan, media investigation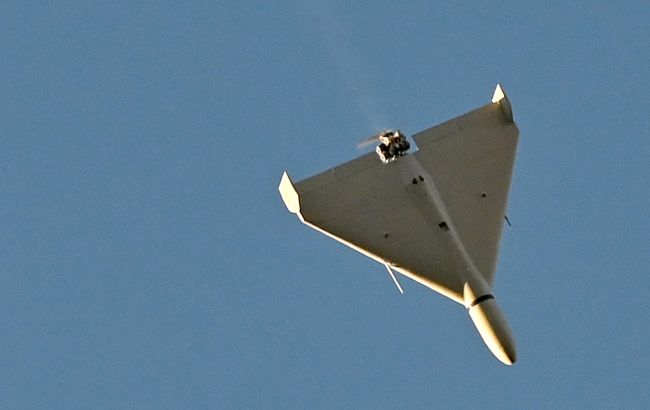 Photo: Iranian "Shaheed" drone (Getty Images)
Ongoing preparations for the Iranian kamikaze drones production, known as "Shahed," in Tatarstan are reportedly underway, raising concerns about their active usage by Russia in the conflict against Ukraine, according to an investigation conducted by the publication "Protokol" and the YouTube channel "RVZRRT."
The production preparations are taking place in the Alabuga special economic zone (SEZ) in Tatarstan. Currently, the drone components are being sourced from Iran, while the assembly of the final products occurs in Alabuga.
Over 2-3 years, Russia aims to replace a significant portion of the components, train personnel, and establish a predominantly self-sufficient technological process, as revealed in the investigation.
The estimated project cost is reportedly between 115-130 billion rubles ($1.28-1.45 billion).
The Russian authorities officially do not acknowledge the procurement of drones from Iran. Therefore, the drones are marked as "boats" in internal documentation, while Iran is cryptically referred to as "Belarus."
Journalists believe that the administration of Alabuga agreed to the drone production project as a means to compensate for losses caused by sanctions and to "redeem" itself from demands for the mobilization of a portion of its workforce by becoming an executor of a defense order.
Andrey Kostin, the chairman of VTB Bank, may have provided a significant portion of the funding. This possibility is further suggested by the launch of VTB's money transfer service to Iran in December 2022 and the opening of a bank office in the country, which became known in May 2023.
The companies "Albatros," "AviatestAero," SuperCam, and Alabuga may be involved in the production process. These companies are associated not only with drone production but also with the special economic zone. The focus lies on the production of combat drones and their components.
Supplying Iranian weaponry to Russia
Russia has been utilizing Iranian drones to carry out strikes on Ukrainian territory. Despite repeated claims by Western sources that Russia had agreed with Tehran on the procurement of drones, both Moscow and Iran denied these accusations for a considerable time.
After presenting concrete evidence showcasing the Russian use of Iranian-made drones, Tehran changed its position and acknowledged its involvement.
According to British intelligence, Russia transitioned from receiving small batches of Iranian drones via air transport to obtaining large shipments through ships from Iran, using the Caspian Sea as a transit route.