Von der Leyen's successor: Politico names candidate for President of the EC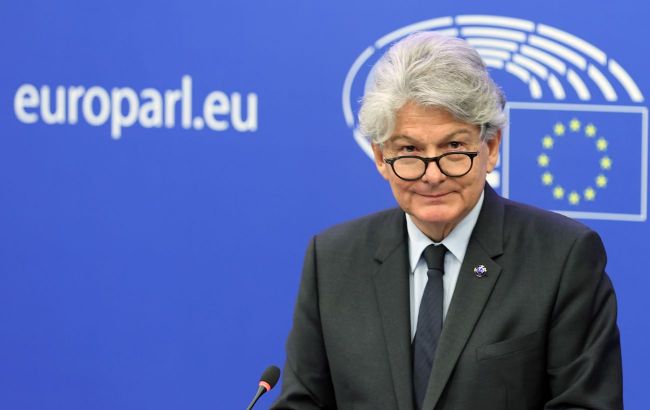 European Commissioner for Internal Market and Services, Thierry Breton (Photo: Getty Images)
European Commissioner for Internal Market and Services, Thierry Breton, intends to assume the position of President of the European Commission. The current President, Ursula von der Leyen, is in office until 2024, according to Politico.
It is noted that Breton has been able to concentrate significant power in his hands. In fact, he approves all important decisions within the European Union.
This includes the procurement of Covid-19 vaccines, and now, artillery shells for Ukraine. He is also responsible for overseeing the digital services market in the EU.
Breton's authority may soon expand further
In the fall, Deputy President of the European Commission, Margrethe Vestager, may leave her position, as she is responsible for competition matters. Together with Breton, they imposed multibillion-dollar fines on American digital corporations.
Breton needs the support of all leaders in Europe
The publication emphasizes that being powerful within the European Commission is not enough to assume the position of its President. He will need to garner the support of all European leaders and obtain the approval of the European Parliament.
What did the European Commissioner previously do?
Thierry Breton is a French businessman, former professor at Harvard Business School, and former Minister of Finance of France. He held positions as Vice President and Chairman of the Board of Group Honneywell Bull, as well as President and Chairman of the Board of Thomson-RCA (1997-2002) and France Telecom (2002-2005) companies.
From 2005 to 2007, he served as the Minister of Economy, Finance, and Industry of France under the governments of Prime Ministers Jean-Pierre Raffarin and Dominique de Villepin during Jacques Chirac's presidency.
Currently, he is the Honorary President of Thomson and France Telecom companies. Since 2008, he has been serving as the President and Chairman of the Board of Atos, one of the leading international IT companies (with 74,000 employees in 48 countries).
Breton and his work on ammunition for Ukraine
On March 20, the EU countries agreed on a plan to supply 1 million ammunition rounds annually to Ukraine.
Moreover, the European Council approved funding for ammunition supplies to Ukraine. However, the EU countries had difficulty reaching an agreement on joint ammunition purchases for Ukraine. Nevertheless, at the beginning of May, the European Council decided to provide 1 billion euros in assistance to Ukraine for joint ammunition and missile purchases.
Recently, Thierry Breton stated that the European Union will support Ukraine regardless of the successes of the Ukrainian Armed Forces' counteroffensive.