Imagine Dragons music video about Sasha from Mykolaiv nominated for MTV Video Music Awards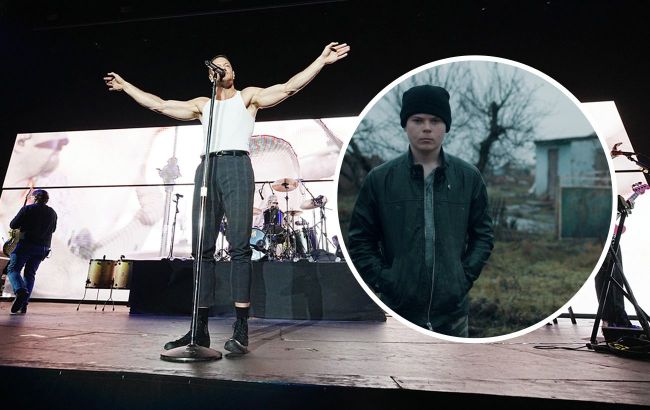 Imagine Dragons music video nominated for the MTV award (Collage Styler)
The music video for the song "Crushed" by the famous band Imagine Dragons has secured a spot among the nominees for the prestigious MTV Video Music Awards. The video is competing for recognition in the "Video for Good" category, an award that honors impactful videos with significant social messages.
What is the Imagine Dragons music video about
It was filmed in the village of Novohryhorivka in the Mykolaiv region. The settlement was under Russian occupation for five months and was almost completely destroyed.
The central protagonist of the video is a 14-year-old boy named Sasha, who tragically lost his home due to the Russian invasion. Sasha's survival story unfolds as he sought refuge in a bomb shelter, emerging only after Ukrainian forces reclaimed the village.
The video's message revolves around the resilience of a child and his unwavering belief in an imminent victory. The video concludes with impactful words: "Sasha and his family hope to rebuild their home. Just like many others. They are still here."
Directed by acclaimed filmmaker Ty Arnold, a collaborator of UNITED24 and the creative mind behind numerous popular music videos, the short film aims to bolster the theme of Ukraine's Recovery.
Arnold, a long-time collaborator with Imagine Dragons, met Sasha during a humanitarian mission in Novohryhorivka, where he brought aid. This encounter is the inspiration behind the video's powerful storyline.
Construction efforts to restore Sasha's family home started at the end of June 2023.
List of all Video for Good nominees
Alicia Keys - If I Ain't Got You (Orchestral)
Bad Bunny - El Apagón - Aquí Vive Gente
Demi Lovato - Swine
Dove Cameron - Breakfast
Imagine Dragons - Crushed
Maluma - La Reinaryline.
How to vote for video with Sasha
A unique feature of this award is that the winners are determined by viewers. To cast your vote, visit the MTV website, select the relevant category, and support your preferred nominee. To vote for the music video, follow this link.