Il-76 crash in Mali with Wagner on board - Video appears online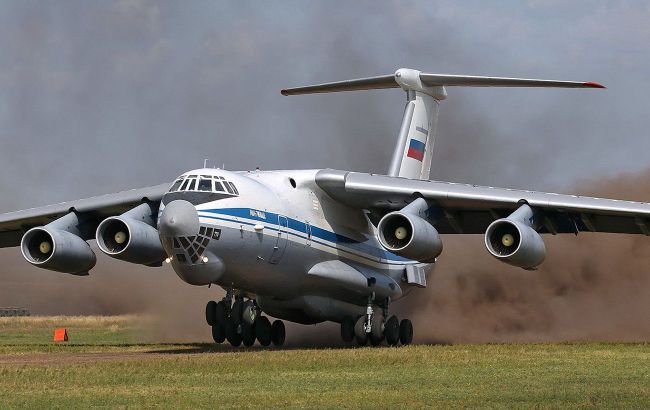 Il-76 crash in Mali with Wagner on board (Russian media)
A heavy transport plane Il-76, which may be associated with the Wagner PMC, was unable to brake and crashed during landing at Gao Airport, Mali, on September 23, according to JACDEC.
The video shows how the aircraft approaches the runway at high speed and passes its end. For an unknown reason, the aircraft was unable to brake during landing, broke apart, and caught fire.
2023-09-23: Video footage emerged of the crashed Ilyushin IL-76 (TZ-98T) at Gao Airport, Mali. The aircraft is seen landing on runway 06 at overrunning the end of it at high speed until it broke into parts and caught fire. pic.twitter.com/pDo7lL9IwT

— JACDEC (@JacdecNew) September 27, 2023
Il-76 crash
On September 23, an Il-76 crashed during landing in Mali. It may be connected to the Wagner Group. A possible cause of the accident was mentioned as a malfunction in the fuel tank.
Later, it was reported that as a result of the crash, 140 people, including Malian military personnel and members of the Wagner Group, could have lost their lives.