IAEA approves resolution on immediate return of ZNPP to full control of Ukraine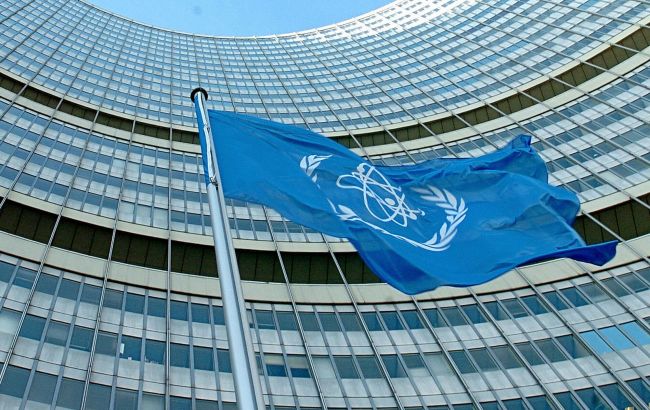 IAEA approved a resolution to immediately return ZNPP to full control of Ukraine (Photo: Getty Images)
The General Conference of the International Atomic Energy Agency (IAEA) has approved a resolution for the immediate return of the Zaporizhzhia Nuclear Power Plant (NPP) under the complete control of Ukraine, according to the press service of the Ministry of Energy of Ukraine.
During the 67th session of the IAEA General Conference, 69 countries supported the resolution on nuclear safety in Ukraine.
Canada, Finland, and Costa Rica proposed the resolution.
Among other things, it calls on Russia to immediately withdraw all military and other unauthorized personnel from the Zaporizhzhia NPP and return the plant under the complete control of competent authorities of Ukraine by the existing license issued by the State Nuclear Regulatory Inspectorate of Ukraine (SNRIU). It also emphasizes ensuring the safe and secure operation of the plant, allowing the IAEA to effectively and efficiently implement safety assurances under the Agreement between Ukraine and the IAEA on comprehensive safeguards and the Additional Protocol.
"We are grateful to our partners, each country, for their vote in support of compliance with guarantees of nuclear and radiation safety. Ukraine's admission to the IAEA Board of Governors and the adoption of a resolution calling for the return of our Zaporizhzhia NPP under the control of Ukraine are evidence that the civilized world is with us," said the Minister of Energy of Ukraine Herman Halushchenko.
He also thanked IAEA Director General Rafael Grossi for the efforts made by the agency to resolve the situation around the occupied Zaporizhzhia NPP.
Situation at Zaporizhzhia NPP
Russian occupiers seized the Zaporizhzhia NPP at the beginning of the full-scale invasion. The invaders not only violate the operating mode of the station but also use its premises to store equipment and deploy armed forces. Throughout the occupation, the station has been disconnected from the power systems of Ukraine several times.
Recently, another accident occurred at the Zaporizhzhia NPP, with a risk of shutting down one of the power units.
In addition, Ukrainian officials have repeatedly reported the risks of a terrorist act at the station.
Earlier, Minister of Energy Herman Halushchenko stated that Russia could create conditions that would lead to a nuclear incident after the de-occupation of the Zaporizhzhia NPP by Ukrainian defenders.