'I do eat McDonald's': Vera Wang revealed secret of her youth and perfect figure at 74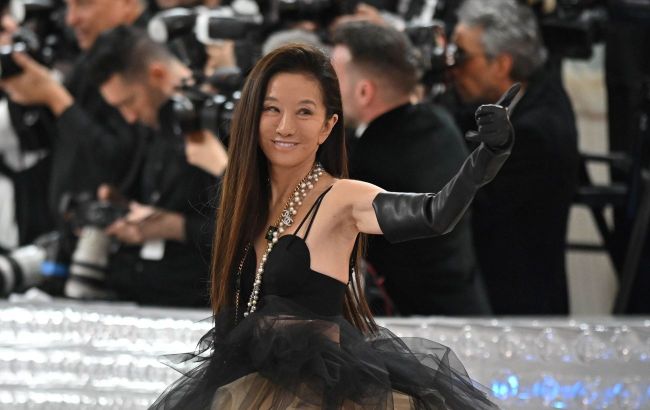 World famous wedding dress designer Vera Wang (Photo: Getty images)
Renowned wedding and evening gown designer Vera Wang can boast of her appearance at 74. She looks very young and well-groomed.
So, what is the secret of Vera Wang's beauty and youthfulness, Page Six Style reported.
Vera Wang's openness regarding diet
Many would assume that with such a figure, the designer carefully counts calories, monitors her diet, and refrains from indulging. However, in Vera's case, it's quite the opposite.
"I do eat McDonald's, absolutely. I order it every day, like two weeks on it, and then I'll change. I like the cream-filled, sugar-coated donut. It's like a jelly donut, but it's cream inside, vanilla cream. I like the pink with sprinkles, too," Vera shares the secrets of her diet.
Vera Wang's secrets of beauty and youth (photo: Getty images)
She has never exhausted herself with diets, as she enjoys eating deliciously and satisfyingly. Moreover, she loves sweets and cannot deny herself this pleasure.
Despite this, what is the main secret of a designer who, at 74, looks no more than 40? There is a secret; believe it or not, it can help many women preserve their beauty and youthfulness.
Vera Wang's beauty secret
Vera mentioned that she has worked hard and productively throughout her life raising her daughters. This requires a lot of strength and energy. According to the designer, work preserves youth and stimulates, and Vera added that being busy is the best antidote to poor health.
Vera confessed that she had never considered attempting to preserve youth with a fanatical obsession. She mentioned, "You know, I've been asked, 'What are my secrets?' And I have to be very honest: one of them is sleep."
Indeed, sleep is the best way to rest the entire body and mind. In sleep, our organs produce hormones necessary for health and youth.
Vera Wang's secrets of beauty and youth (photo: Getty images)
"One of the things I am known to like to do is have a vodka cocktail. There's no question about that, I do. I have a vodka at some point after five or six o'clock, towards seven.
Vera Wang revealed her methods, expressing that she never thought about youth, perhaps due to "work with the most beautiful women in the world on a daily basis". She explained that she envisions them as her muses, believing that it is "maybe a way of dealing with aging that is productive." She has always said that a vodka cocktail, plenty of sleep, and continuous work are the magic elixir.
Vera Wang's secrets of beauty and youth (photo: Getty images)