Hungary blocks EU tranche for military aid to Ukraine once again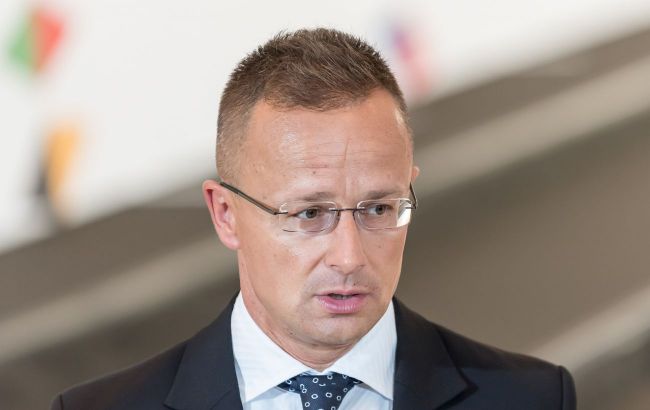 Minister of Foreign Affairs of Hungary, Péter Szijjártó (Getty Images)
The Foreign Ministers of European Union states once again failed to reach an agreement on the allocation of a 500 million euro tranche from the European Peace Facility for military assistance to Ukraine, according to Brussels Radio Svoboda correspondent Rikard Jozwiak.
He reports that the agreement on the eighth tranche (500 million euros) of EU military aid to Ukraine could not be reached once again due to Hungary's position.
Hungary previously blocked this decision because Ukraine had included the OTP Bank on the list of international sponsors of the war.
"Hungarian OTP Bank has been de-listed from doing business in Russia blacklist, but Budapest wants legal as assurances that this is permanent," Jozwiak wrote.
Hungary blocking the EU tranche
Hungary has regularly blocked the EU allocation of funds for Ukraine's needs. Budapest has been opposing the allocation of the 500 million euro tranche from May.
Minister of Foreign Affairs of Hungary, Péter Szijjártó, says that the country is ready to change its position if Ukraine removes the Hungarian OTP bank out of the list of international sponsors of the war.
The bank was put on the list because it continued its operations in Russia, despite the full-scale invasion.
Recently, the National Agency on Corruption Prevention of Ukraine removed the OTP Bank from the list, but Hungary claimed that it was supposedly an "insufficient step."