Hungarian Foreign Minister criticizes EU sanctions against Russia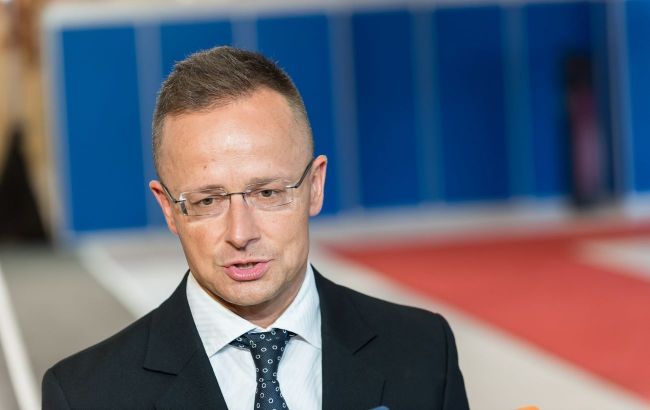 Hungary's Minister of Foreign Affairs, Péter Szijjártó (Photo: Getty Images)
Hungary's Minister of Foreign Affairs, Péter Szijjártó, once again expressed criticism of the European Union's sanctions policy towards Russia due to its full-scale military aggression against Ukraine, reported by the Telex portal.
During his speech at the "Transit" festival held in Tihany on Saturday, the official delivered a lecture titled "Between East and West - Room for Maneuver in Hungary's Foreign Policy," followed by a sharp critique of sanctions against Russia, deeming them ineffective.
According to Szijjártó, Europe has "globalizing war" instead of "localizing" it. He believes that "certain European politicians are in a military psychosis."
The head of Hungary's Ministry of Foreign Affairs also reiterated the government's version that Budapest knows who the aggressor is (although he did not name either the Russians or the Russian dictator Vladimir Putin in his speech), but "in this war, nobody fights for us; everyone fights for themselves."
Szijjártó also stated that the United States "pushed Europe into competition" over who and to what extent would assist Ukraine. In his view, this "literally destroys Europe."
Hungary's Ministry of Foreign Affairs leader effectively endorsed the Kremlin's narrative of "freezing" the conflict, reiterating the government's position that "the war must end now."
"The policy of sanctions has failed... Around the world, European sanctions policies are laughed at," Szijjártó said.
Hungary's position
Hungary's Prime Minister, Viktor Orbán, holds an openly pro-Russian position in the situation with Kremlin's aggression against Ukraine. He often makes statements to discredit Ukraine.
Previously, Hungary's Minister of Foreign Affairs, Szijjártó, called for the resignation of EU leaders who supported sanctions against Russia.
Since the start of the full-scale war, Hungary has not provided military assistance to Ukraine and blocked EU sanctions against Russia. Moreover, Budapest continues to trade with Russia, and Hungarian government representatives visit Moscow.
The European Union extended sanctions against Russia in July but excluded three individuals at Hungary's request.