Hundreds of Ukrainian refugees in Britain lose sponsors: Details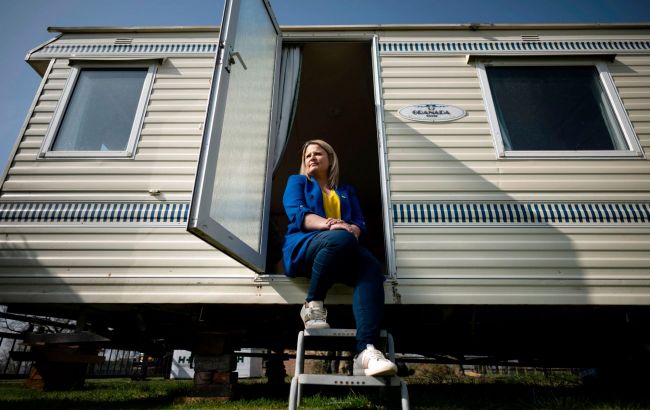 Ukrainian refugees in Britain (Photo: Getty Images.com)
The UK government is urged to make decisions regarding funding for Ukrainian refugees and extending their visas. Also, there is a call to take care of Ukrainians after the expiration of sponsorship agreements.
Hundreds of Ukrainian refugee families in the UK are facing the need to find new accommodation, according to independent.co.uk.
A report from the National Audit Office (NAO) discusses the situation of Ukrainian refugees in the country. From March 2022 to October 9, 2023, Britain provided shelter to 134.7 thousand Ukrainians under the Homes for Ukraine visa scheme.
"The Government will soon need to take important decisions about the future of the scheme, including whether to extend visas beyond three years, and whether to extend funding for local authorities and sponsors, which currently finishes before visas expire. It will also need to carefully monitor key risks, such as safeguarding, and the threat of homelessness as sponsorships end," the document states.
From the start of the war until the end of August, 4,890 Ukrainian families who received Homes for Ukraine visas were "homeless" or at risk of being without shelter. According to the NAO, this is 8% of the 65,117 Ukrainian families using the visas. In the beginning of 2023, at any given time, from 600 to 800 Ukrainian households were residing in temporary accommodation in England.
"It will also need to carefully monitor key risks, such as safeguarding, and the threat of homelessness as sponsorships end," the report notes.
The Association of Local Government wants to collaborate with the government to review funding to help families find permanent homes, jobs, and schools and support new and existing sponsors.
Earlier, a survey by the Office for National Statistics (ONS) showed that more than two-thirds of sponsors under the Homes for Ukraine program find it difficult to support refugees due to the rising cost of living. Hosts were paid £350 per month for the first 12 months but increased to £500 if the guest stayed in the UK for a year. Payments to sponsors for the first arrivals are scheduled to end in March 2024.
According to the survey, in spring 2023, 45% of Ukrainian refugees still lived with the same sponsors they came to. 11% moved to another sponsor over time. 28% of refugees rented housing, and 4% lived in temporary shelters.
Previously, it was reported that Swiss families are increasingly reluctant to host Ukrainian refugees. Experts explain this by the decreasing number of Ukrainians coming to Switzerland, so there is no acute shortage of places for their accommodation.
The influx of Ukrainian refugees in Norway has sharply increased. In connection with this, an additional 3,000 places will be created in emergency reception centers.