Ukraine's power plants are not ready for winter, Ministry of Energy denies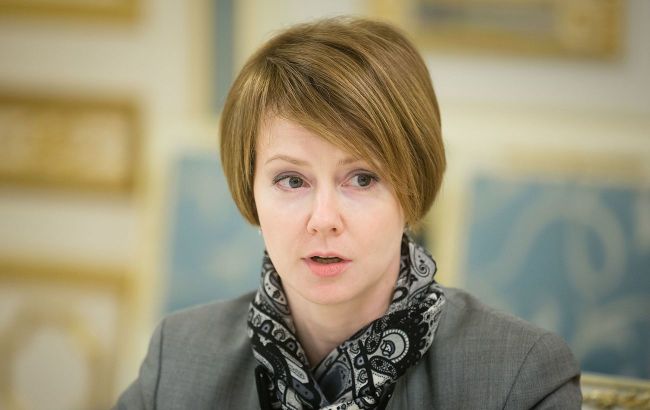 Lana Zerkal (Photo: wikipedia.org)
Lana Zerkal, Former Deputy Minister of Foreign Affairs of Ukraine for European Integration, claimed that Ukraine's power plants are allegedly not ready for winter. However, this information is not accurate, according to the press service of the Ministry of Energy of Ukraine.
What happened?
During the Forbes Business Breakfast, Lana Zerkal stated:
Ukrainian power grids are 98% ready for winter;
Nuclear power plants are 70% ready;
Thermal power plants are about 30% of the plan.
Zerkal emphasized the need to accelerate the restoration of generation facilities. Otherwise, Ukraine will not be able to get through the winter without power outages. According to her, the plan to restore generation is allegedly one-third complete.
In particular, she added that Ukraine has managed to repair damaged transformers and bring autotransformers from abroad today.
"However, the construction of protective structures against drone attacks has not yet begun. The Restoration Agency has started building large sarcophagi. However, it is also still at the initial stage," Zerkal said, adding that the regulator has all the capabilities to neutralize all risks.
What does the Ministry of Energy say?
The Ministry of Energy of Ukraine notes that Lana Zerkal does not perform the functions of an advisor to the Minister of Energy of Ukraine, as indicated on the Forbes page. They state that the information she provided regarding the repair campaign's status at energy facilities does not correspond to reality.
In particular, the Ministry of Energy refers to the statements made by Prime Minister Denys Shmyhal during a Cabinet meeting on August 8:
Five nuclear blocks with a capacity of 4.4 GW have been repaired;
Four more blocks with a capacity of 3.4 GW are currently under repair;
24 energy blocks of thermal power plants have been repaired or are undergoing repairs, which account for 62% of the total;
70% of combined heat and power plants have been repaired, with the remaining 30% currently under repair;
32 hydro units have been repaired or are in the process of repair, which is 68% of the capacity.
"All this data from the Ministry of Energy indicates that the repair campaign is proceeding according to plan. From the side of 'Ukrenergo,' we have almost 80% completion of work on repairing the main networks. In particular, high-voltage substations have already been restored to the pre-war level," Shmyhal stated.