How to get to Slovakia from Ukraine in summer 2023: transport and routes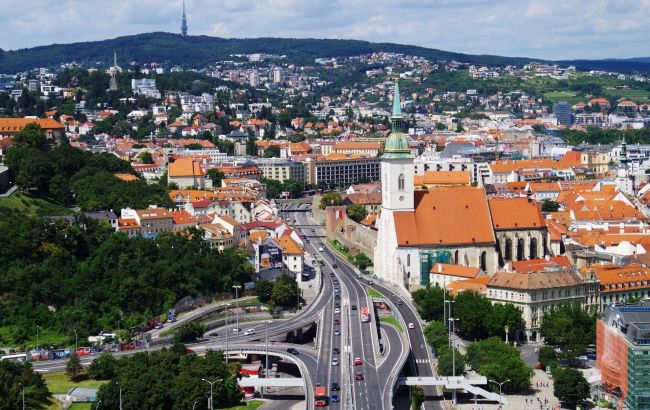 The capital of Slovakia, Bratislava (pixabay.com)
Slovakia has provided refuge to over 123,000 Ukrainian citizens, with 106,000 of them currently residing in the country under temporary protection. During the summer, Slovakia also attracts many tourists.
Below is all the information on how to get to Slovakia using various modes of transportation and what the trip might cost.
Traveling to Slovakia by train: route and prices
Taking a train across the border in 2023 is one of the most budget-friendly and convenient travel options. During the peak tourist season in the summer, the main challenge is buying tickets for international routes offered by Ukrainian Raiways.
You can find a list of international routes with stopovers at uz-vezemo.com/eu-schedule.
To reach Slovakia, you can take the Mukachevo-Chop-Kosice train, which runs twice daily with 78 seats available. The journey takes up to 3.5 hours.
The train schedule is as follows:
Train No. 961 departs from Mukachevo at 14:48 and arrives in Kosice at 18:17.
Train No. 963 departs from Mukachevo at 18:16 and arrives in Kosice at 21:33.
Tickets can be purchased at the ticket office for 406 UAH. Boarding the train at the Mukachevo station is done from a separate platform. To catch the train, follow the western platform about 10 minutes to the left after leaving the station. Station personnel will provide guidance on finding it.
Photo: Train to Slovakia Interior (facebook.com/Ukrzaliznytsia)
Upon arrival, you can plan your journey on the Slovak Railways website at zssk.sk. Traveling by IC train in second class from Kosice to Bratislava in August can cost around 25 euros (1004 UAH). The journey time is approximately 4 hours and 40 minutes.
Traveling to Slovakia by bus
You can reach Slovakia by bus from various Ukrainian regional centers, including Kyiv, Lviv, Kharkiv, Poltava, and Uzhhorod.
You can search for bus operators on the blablacar website. For example, from Lviv to Bratislava, you can find bus transportation starting at 1500 UAH (without Wi-Fi, power outlets, or a toilet). The journey takes approximately 19 hours. Meanwhile, KLR Bus promises a more comfortable trip in 17 hours and 30 minutes for a ticket price of 2900 UAH from Lviv.
From Uzhhorod to Bratislava, you can take a bus for 1200-1700 UAH, with a travel time of 9-14 hours. The cost of tickets from Kyiv ranges from 2600 UAH to 3900 UAH at the end of August, with a journey time of 27-29 hours.
Photo: Bus travel (gettyimages.com)
Tickets from the Flixbus operator for the Bratislava-Kyiv route start at 2600 UAH at the end of August, with a travel time of 25-34 hours.
Traveling to Slovakia by car: border crossings
You can enter Slovakia through border crossings in the Zakarpattia region, including:
"Malyi Bereznyi" – for automobiles (pedestrian crossings in both directions).
"Uzhhorod" – for automobiles (no pedestrian crossings).
"Mali Selmentsi" – for pedestrians and cyclists (operates from 9 am to 9 pm).
Usually, there are no long queues at these border crossings, so you won't need to allocate much time for crossing the border.