How the US approves financial assistance to Ukraine - Ambassador's explanation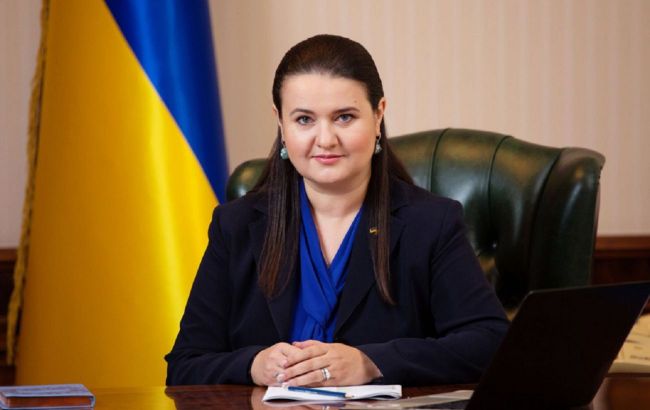 Ukrainian Ambassador to Washington, Oksana Markarova (Photo: mof.gov.ua)
In the U.S. Congress, the approval of new financial assistance to Ukraine on the penultimate day of the fiscal year is under consideration. This becomes the main intrigue and challenge of this budget process, said the Ukrainian Ambassador to Washington, Oksana Markarova.
The diplomat noted that, unlike previous considerations, the Senate and the House of Representatives are moving on parallel courses this time, which have not intersected yet, considering that there is only one day left until the end of the fiscal year in the United States.
How the approval is proceeding
The House of Representatives is considering separate annual bills for the budget of the U.S. Department of Defense, the State Department, and other agencies.
Earlier, during a closed meeting, the House Rules Committee adopted a decision according to which $300 million in aid provided in the U.S. Department of Defense budget under the USAI program is proposed to be removed from the respective appropriations bill and included in a separate act.
To achieve this, the committee approved a relevant resolution and bill HR 5692, the "Ukraine Security Assistance and Oversight Supplemental Appropriations Act)."
During the vote on the resolution, it was adopted (217 "for" and 211 "against").
The House of Representatives held general debates on this bill in the second half of the day. Members of Congress from both parties spoke in favor of it (311 "for" and 117 "against"). Thus, the bill was adopted.
On September 29, votes were cast on amendments to the bill on appropriations for the needs of the State Department, etc. bodies. The House of Representatives considered a series of amendments regarding assistance to Ukraine.
The bill was adopted overall: "for" 216, "against" 212.
Also, on this day, the House of Representatives supported the Department of Homeland Security appropriations bill. It failed to pass the appropriations bill for the Agricultural Research Service.
Work in the Senate
In the Senate throughout the day, work continued on the text of the short-term budget resolution (CR) No. HR 3935, which provides funding for the entire federal government for the next 45 days and allocates $6.152 billion in additional aid to Ukraine.
"Closing the evening session, Majority Leader Schumer positively assessed the pace of document processing and the bipartisan approach of the Senate's work throughout the day," the ambassador said.
Markarova also reminded that for any bill to take effect, it must be approved by both chambers (or the texts introduced from the start coincide, or they vote sequentially, or different versions of the same bill are voted on, and then they are brought together at conferences in both chambers) and then signed by the president.
"As of now, the Senate and the House are considering different bills. And today is the penultimate day of the fiscal year. This is the main intrigue and challenge of this budget process," she added.