HIMARS missile hit Russian command post near Kherson - Location identified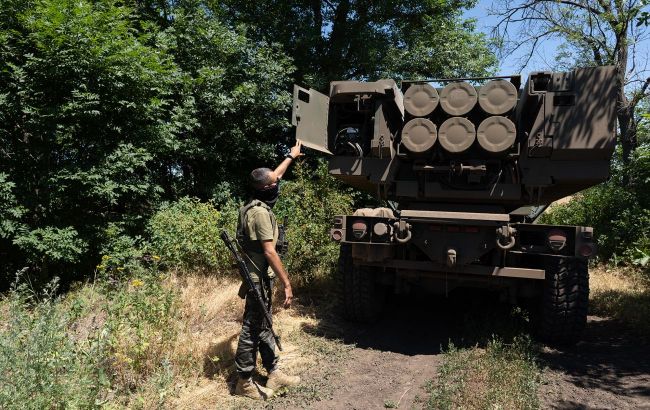 HIMARS missile hit Russian command post near Kherson (Getty Images)
The Ukrainian strike with HIMARS rockets likely hit the Russian temporary command post in the village of Radensk, Kherson region, according to Schemes.
Journalists were able to identify the possible location of the HIMARS rocket strike on the occupiers' headquarters in the Kherson region.
They reported that the incident likely occurred in the area of Radensk settlement in the Oleshky community of the Kherson region.
According to Radio Svoboda, the strike took place on September 18.
HIMARS hit the Russian control post near Kherson
Today, RBC-Ukraine reported, citing sources in the Security Service of Ukraine, that Ukrainian soldiers struck the temporary control point of Russian forces in the Kherson region while they were on their daily briefing. As a result, 8 Russian officers were killed, and 7 others were wounded.
On September 19, Russian propagandists claimed a strike on the Russian forces' headquarters near Kherson with a significant number of killed officers.