Heineken leaves Russia, giving away 300 million business for 1 euro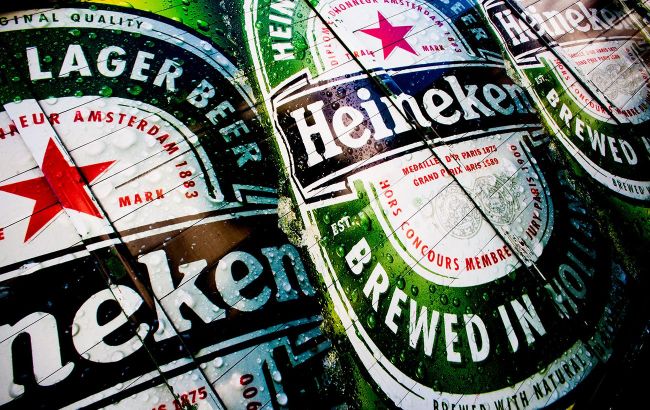 Russian residents deprived of Heineken beer (Getty Images)
Heineken, the Dutch brewing company, has completed its exit from the Russian market by selling its Russian assets to the Russian Arnest Group for a symbolic 1 euro, Reuters reports.
The world's second-largest brewer said the deal had received all the required approvals and was likely to leave it with exceptional losses of 300 million euros ($324.8 million). Heineken had announced its intention to exit Russia in March 2022, following Russia's invasion of Ukraine. The company now acknowledges that the process took longer than expected.
"Recent developments demonstrate the significant challenges faced by large manufacturing companies in exiting Russia," said CEO Dolf van den Brink.
Problems of Western businesses
Western companies have faced numerous difficulties in leaving Russia. Many multinational corporations left Russia after the West imposed unprecedented sanctions on Moscow, but the Kremlin has retaliated by seizing some assets.
In July, Russian President Vladimir Putin signed a decree to take control of the Russian subsidiary of the French yogurt manufacturer Danone, as well as beer company Carlsberg's stake in a local brewer.
Anheuser-Busch InBev also announced plans to exit its joint venture in Russia with Turkish company Efes.
Heineken had seven breweries in Russia and 1,800 employees, who will receive employment guarantees for the next three years. Last year, the brewery withdrew its Heineken brand from Russia, and production of Amstel is expected to be phased out within six months.
Heineken said the deal, with no option to buy the business back, included a three-year licence for some smaller regional brands, for which Heineken would not provide brand support or receive any proceeds.
Arnest Group owns a major can packaging business and is the largest Russian manufacturer of aerosols, as well as selling cosmetics and household goods.