Heatwave hits Europe: how extreme temperatures affects tourists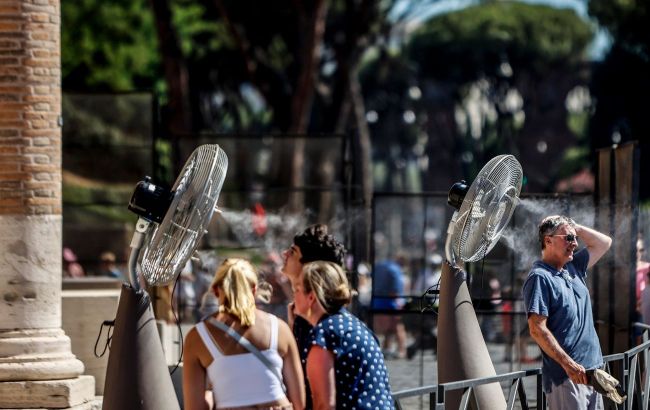 Heat wave in Rome, Italy (gettyimages.com)
Heatwave of up to 50 degrees Celsius in Europe sparks tourist warnings. Southern countries' authorities have issued advisories for travelers, but vacationers hesitate to cancel their trips to avoid financial losses. Read our report, citing euronews.travel, on how extreme temperatures are impacting tourism.
No widespread tour cancellations due to the heat

Certain regions in Spain, Italy, Greece, and Turkey have been experiencing temperatures above 40 degrees Celsius in recent days. While tourist companies are providing clients with information on staying safe during the heatwave, there haven't been mass tour cancellations.
British tourists, in particular, are not backing down from their plans to vacation in Southern Europe. Since there is no government-imposed travel ban, insurance companies are not compensating for money losses due to cancelled flights.
However, some tourists from Northern countries are finding the heat too much to bear and are returning home early.
Meteorologists predict that temperatures might rise over 48.8 degrees in the coming days, breaking Europe's record high temperature registered in Sicily in August 2021.
Photo: Heat wave in Spain, Seville (gettyimages.com)
European media has been flooded with stories of tourists being airlifted from Italian beaches or rescued by ambulances at the Athenian Acropolis.
To protect tourists, Greek authorities have decided to close the ancient Acropolis during the hottest hours on Fridays and Saturdays.
Europeans planning trips during cooler months

Experts forecast that the heatwave in Southern Europe will influence the tourism patterns in the future, with tourists opting for different months to vacation by the sea or choosing other countries for their holidays.
According to the European Travel Commission (ETC), following last year's heatwave and forest fires, the number of people planning vacations in the Mediterranean region from June to November decreased by 10% compared to the previous year. Meanwhile, there has been a significant increase in interest in Czech Republic, Denmark, Ireland, and Bulgaria.
Photo: Tourists in Rome (gettyimages.com)
A trade organization's report shows that 7.6% of travelers now consider extreme weather as the primary concern for trips between June and November.
"We expect that unpredictable weather conditions will have a greater impact on travelers' choices in Europe. Our recent research indicates a decline in the number of people interested in traveling in August, the peak month, while more Europeans are considering autumn trips," said ETC's Director, Miguel Sans.