Head of the State Judicial Administration granted bail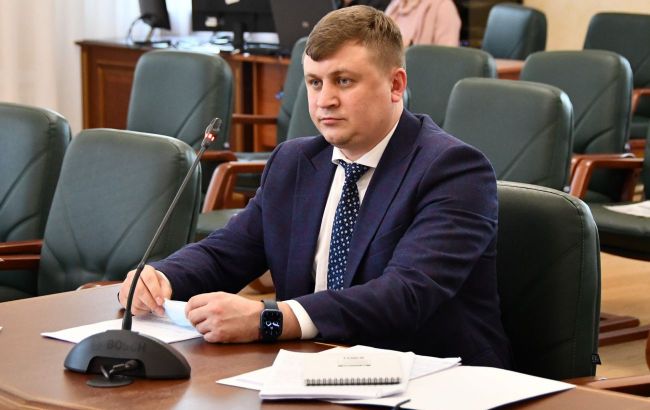 Oleksiy Salnikov, Head of the State Judicial Administration (Photo: facebook.com/CourtGovUa)
According to the court session, the High Anti-Corruption Court has imposed bail in the amount of 805,200 hryvnias on Oleksiy Salnikov, the head of the State Judicial Administration.
"The preventive measure in the form of bail in the amount of 300 subsistence minimums for able-bodied individuals, which amounts to 805,200 hryvnias, is to be applied against the suspect Oleksiy Salnikov, born on November 18, 1981," the judge's decision stated.
If the bail is deposited, Salnikov will be required to wear an electronic bracelet and refrain from communicating with witnesses in the case.
It is worth noting that the Specialized Anti-Corruption Prosecutor's Office (SAP) had requested bail in the amount of 1.07 million hryvnias for Salnikov. The justification for this request was based on the fact that the head of the State Judicial Administration had earned over 3.5 million hryvnias in salary over the past three years. Additionally, he declared possessing 1 million hryvnias in cash.
Salnikov, in response, promised "not to hide, not to influence witnesses, and is prepared to take a proactive stance to refute all allegations made by the investigation."
Background
Oleksiy Salnikov is suspected of incitement to bribery of judges of the Supreme Court in favor of a commercial company. He is also charged with misappropriation of someone else's property through deception.
It was established that in March 2023, the head of the State Judicial Administration received $7,500 from an individual. He intended to keep a portion of these funds for himself and supposedly transfer $5,000 to the judges in exchange for a decision in favor of the commercial enterprise.