Hackers target Israeli govt websites, including Russian-linked groups: Bloomberg reports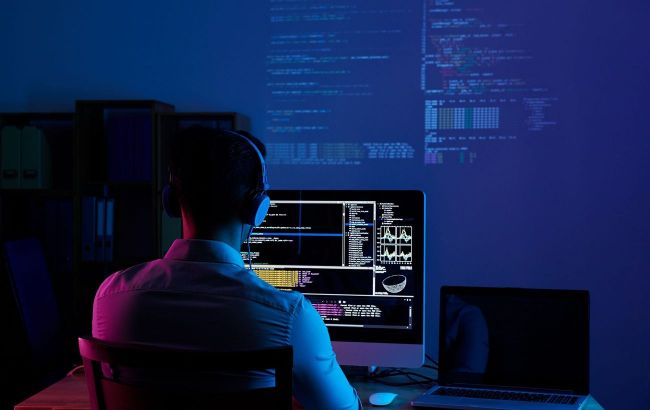 Illustrative photo (Photo: freepik.com)
Hacker groups, including those associated with Russia, are attacking Israeli government websites and media outlets, collaborating with the terrorist group Hamas, according to Bloomberg.
Attacks by Killnet
The Russian hacker group Killnet announced on Sunday that they would be targeting all Israeli government systems using distributed denial-of-service (DDoS) attacks.
One of the reasons cited was Israel's support for Ukraine. Later, Killnet reported that they had disabled Israeli government websites and the Shin Bet security agency's website.
According to the monitoring website check-host.net, both websites were temporarily unavailable on Sunday.
Anonymous Sudan attacks
The hacker group Anonymous Sudan also expressed support for Hamas and targeted The Jerusalem Post website, briefly taking it offline on Monday morning.
The newspaper stated in a statement that it had been the target of numerous cyberattacks.
Other hacker attacks on Israel
The cybersecurity firm Group IB reported that a hacker group calling itself AnonGhost had hacked a mobile phone application used to provide Israelis with missile attack warnings during times of conflict.
The hackers exploited a vulnerability in the application to insert fake notifications with phrases like "Death to Israel" and "Nuclear bomb approaching," alongside a swastika.
"Scores of other self-styled hacktivist gangs claimed they were launching hacks against Israeli infrastructure, targeting websites associated with power plants and missile alert systems," Bloomberg reports.
Hamas attack on Israel
On October 7, Hamas militants infiltrated Israeli territory from the Gaza Strip. Initially, they managed to capture several populated areas, but by evening, Israeli forces had regained control of most of the territory and launched attacks in response on military targets and Hamas headquarters.
Israel has declared a "state of war" and the beginning of the counter-terrorism operation Operation "Iron Swords."
During the first two days of the war, the IDF struck thousands of targets in the Gaza Strip. However, the Israeli army command emphasizes that this was just the beginning, as the IDF intends to destroy Hamas.
Today, Netanyahu stated that the strikes on Hamas in the Gaza Strip were just beginning. At the end of the war, Israel's enemies would understand that the attack on the country was a mistake.