Global condemnation as Russia withdraws from 'grain deal'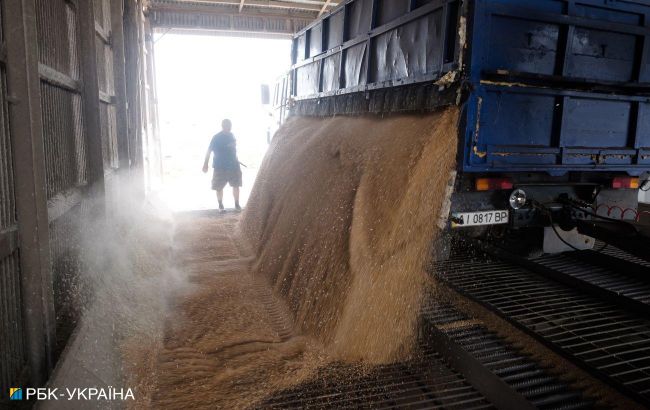 The West reacts to Russia's decision to exit the grain deal (Vitalii Nosach, RBC-Ukraine)
Western politicians condemn Russia's decision to exit the "grain deal" and call on the leadership of the aggressor country to reconsider its position, according to statements from Western politicians.
The EU reaction
"I strongly condemn Russia's cynical move to terminate the Black Sea Grain Initiative, despite UN & Türkiye's efforts," wrote Ursula von der Leyen, President of the European Commission.
She emphasized that the EU is working towards ensuring food security for vulnerable populations worldwide.
Von der Leyen added that the European Union will continue to export agricultural products from Ukraine to global markets through " EU Solidarity Lanes."
German reaction
Christiane Hoffmann, Deputy Government Spokesperson, stated that the German federal government is urging Russia to enable the continuation of the grain export agreement from Ukraine.
Hoffmann emphasized that disputes between countries "should not be resolved at the expense of the poorest people on this planet."
The German government also hopes that in the future, the agreement will not always be negotiated for short terms, and that grain exports from Ukraine will be possible in the long-term perspective.
Furthermore, Anton Hofreiter, a member of the Green Party in the Bundestag, highlighted that Russian dictator Vladimir Putin "constantly tries to blackmail the world through hunger politics."
He added that Russian propaganda spreads fake news claiming that the West prohibits the export of Russian agricultural products, including grains.
Hofreiter noted that such Russian products are not subject to sanctions, and it should be understood by countries in the global South.
The politician also believes that the West should assist needy countries in preventing famine catastrophes, including through the expansion of alternative export routes.
Termination of the "grain deal"
Today, Putin's press secretary Dmitry Peskov announced that the agreements regarding the "grain deal" have effectively been terminated. Russia has declared that it is "withdrawing" the guarantee of maritime safety in the Black Sea and exiting the Joint Coordination Center in Istanbul.
The Russian Embassy in Belarus delivered a note to Ukraine stating that the agreement is to be completely terminated from July 18.
Meanwhile, Turkish President Recep Tayyip Erdogan believes that the Russian dictator wants the agreement to continue. He plans to discuss the initiative with the dictator in their meeting scheduled for August.