Germany transfers 2 more Patriot anti-aircraft missile launchers to Ukraine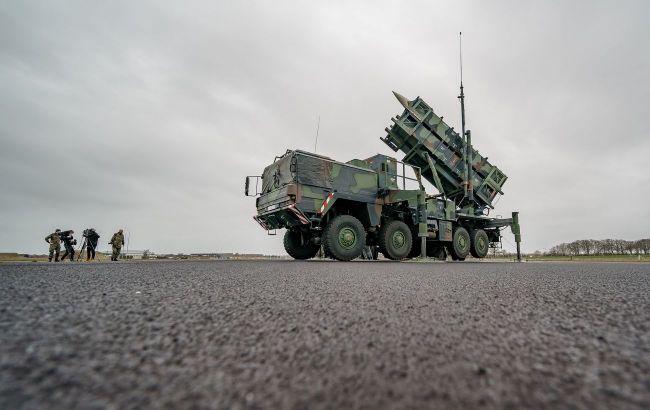 Patriot air defense system (Getty Images)
The new assistance package includes:
10 highly mobile all-terrain vehicles Bandvagn 206 with enhanced capabilities.
6,525 rounds of 155mm caliber ammunition.
Materials for neutralizing explosive objects.
5 border patrol vehicles.
4 reconnaissance drones VECTOR.
1,163 binoculars.
6 HX81 8x8 trucks and 5 semi-trailers.
2 8x6 cargo handling vehicles.
100 MG5 machine guns.
40,000 first aid kits.
Additionally, Ukraine will receive 20,000 protective eyewear from the stocks of the Bundeswehr.
Germany also plans to provide further military assistance to Ukraine in the future, including:
Materials for neutralizing explosive objects.
80,000 protective eyewear.
The government noted that these supplies come from sectoral reserves funded by German funds to enhance security capabilities. Some deliveries may require modernization or are still in production, and training activities are also being conducted.
What the Air Force of Ukraine says about the supply of Patriot air defense systems
Yurii Ihnat, the spokesman of the Air Force of the Ukrainian Armed Forces, avoided a direct answer on whether these launchers had already arrived in Ukraine.
At the same time, he urged to wait for the statements of the top military leadership.
The head of the Office of the President of Ukraine Andriy Yermak wrote "+2 Patriot from Germany" on his Telegram.
Patriot in Ukraine
Ukraine currently has two Patriot air defense systems. One was given by the US and the other one by Germany together with the Netherlands.
President Volodymyr Zelenskyy stated that Ukraine needs 50 Patriot batteries for effective protection against Russian attacks.
The air defense system has already shown a successful result in Ukraine. On May 4, the Patriot system shot down the Russian Kh-47 Kinzhal hypersonic missile over Kyiv for the first time ever.