Germany, Denmark to deliver dozens of Leopard 1 tanks to Ukraine in coming weeks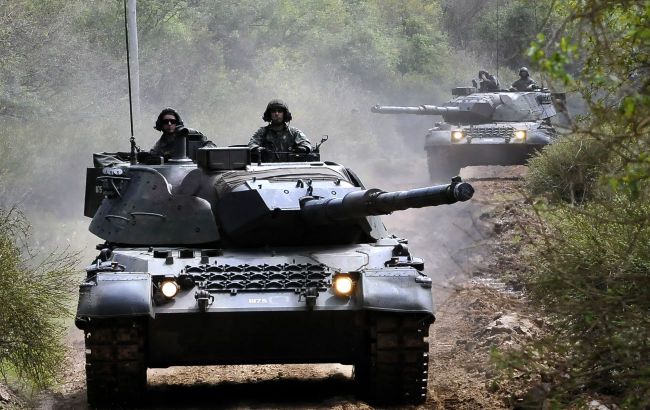 Germany and Denmark will transfer dozens of Leopard 1 tanks to Ukraine in the coming weeks (wikipedia.org)
Ukraine will receive Leopard 1A5 tanks in the coming weeks as part of military assistance from Germany and Denmark, as German Minister of Defense Boris Pistorius said in an interview with Rzeczpospolita.
According to him, Germany is currently providing the second largest military aid to Ukraine in terms of equipment, direct financial aid, or assistance within the European Union.
German instructors are assisting in training Ukrainian military personnel, added Pistorius.
"Dozens of Leopard 1A5 combat tanks provided by Germany and Denmark will arrive in Ukraine in the coming weeks. In addition, in May, we have recently prepared a new aid package worth 2.7 billion euros, which includes additional urgently needed weapons, such as the IRIS-T SLM air defense systems," the minister explained.
Leopard 1 for Ukraine
In May, acting Minister of Defense of Denmark Troels Lund Poulsen announced the transfer of 80 Leopard 1 tanks to Ukraine in cooperation with Germany.
These tanks are equipped with a 105mm gun and a paired 7.62mm MG3 machine gun. Until the 1980s, this equipment was considered the main battle tank of Germany.
The Leopard 1A5 version is the latest model. It is equipped with the computerized fire control system Krupp-Atlas Electronik EMES 18 with a Carl Zeiss thermal imaging device, developed on the system of the modern Leopard 2 tank.