Gabon coup - Oligui Nguema takes oath as president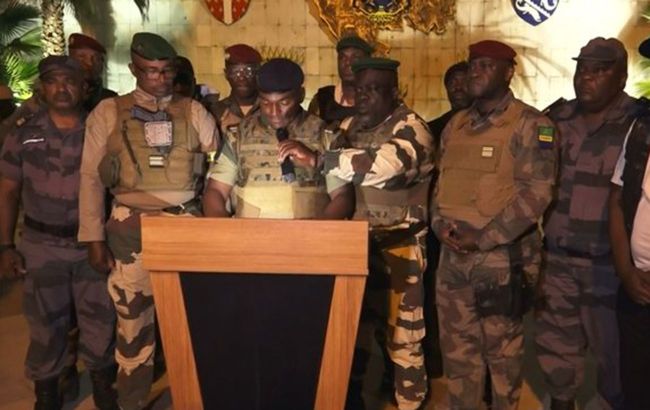 The leader of the rebels in Gabon took the presidential oath (photo: screenshot from video)
Gabon's coup leader, General Brice Oligui Nguema, took the oath as the interim president and pledged to hold "free and transparent elections," according to The Guardian.
Oligui pledged to grant amnesty to political prisoners and develop a new constitution that will be subject to a referendum involving "all major population groups."
He emphasized that the coup was a necessary step due to what he believed were rigged elections, and the military acted to "save the people."
Gabon coup
On August 30, presidential elections in Gabon concluded, and the incumbent president, Ali Bongo, was declared the winner. His family has been ruling the country for over 55 years. The opposition claimed the elections were rigged because there were no international observers at the polling stations, broadcasts were not working, and the government imposed a curfew after the elections and cut off the internet during that time.
Just minutes after the election results were announced, the military, led by Oligui, seized power. They stated that the election results were nullified, closed all borders until further notice, and dissolved state institutions.
Some Western countries noted that this coup is different from, for example, the coup in Niger, as doubts surround the fairness of their elections.